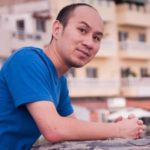 David Luong has been working in the visual effects industry professionally since 2005.  He is currently a Senior Cinematic Artist II at Blizzard Entertainment, doing lighting, compositing, and digital matte painting for Blizzard's cinematics on games such as Diablo 3, Starcraft 2, World of Warcraft, Heroes of the Storm, and Overwatch.
He has previously worked on films such as Night at the Museum, Superman Returns, and Underworld Evolution at Rhythm & Hues, Luma Pictures, and Disney Toon Studios.
David also teaches for CG Master Academy and has his own art gallery, Photonic Playground.