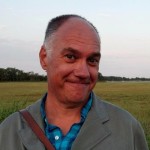 Danny Gregory is an artist, author, teacher and co-founder of Sketchbook Skool. He taught himself to draw in his mid-thirties after a tragic accident changed his life, bringing with it a new peace and perspective. One that informs his creative habit everyday.
Danny has written nearly a dozen internationally best-selling books on art and creativity including Art Before Breakfast, Everyday Matters, The Creative License, Shut Your Monkey, An Illustrated Life and many more.
Before starting Sketchbook Skool, he spent three decades as one of New York's leading advertising creative directors and has created award-winning, global campaigns for such clients as Chase, JPMorgan, American Express, IBM, Burger King, Ford and Chevron amongst others.
Danny resides in New York City.