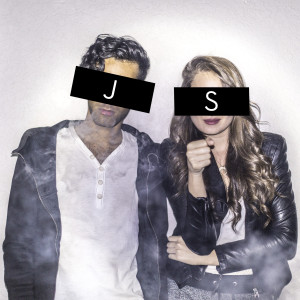 Welcome to the first written "episode" of Your Creative Push!
A podcast episode? Written?
That's right! The insanely talented duo Veorra wasn't going to let their anonymity stop them from coming on the show. Nor do they let their anonymity stop them from taking over the EDM scene. Veorra, made up of female singer known as "S" and male producer known as "J," is offering some of the freshest sounds to the eardrums of EDM fans all over the world.
J & S agreed to come on Your Creative Push in an audio-less interview to give us some insight into what motivates them to create such wonderful sounds, and hopefully push us to pursue our creative passions!
YMB: First of all, I have to ask about the anonymity. Youngman Brown isn't my real name, so I can relate. Why did you choose to be anonymous?
When we started this project in April 2015, we wanted to create something that would be a focus on the content. In todays society, it seems that shifting focus purely on to our music itself as opposed to our appearance would be a breath of fresh air.
Take us back to your first (or one of your first) creative moments and tell us that story.
The first track we ever made as Veorra was actually "Save Me". At that time, we hadn't even known it. It was originally just a fun friendly project; a way for us to mix our talents together. We loved the results so much that we decided to flow with that chemistry and make an EP, resulting in our first release, "Gold".
What are some things that initially held you back from singing/songwriting/producing (or still do)? What did you do (or still do) to combat that?
J: The first time I launched a digital audio workstation 10 years ago, I instantly closed it and deleted it, because I didn't believe in my ability to learn the craft. My fear has always been that of failure; that my creations will never be as good as I want them to be. I try to overcome this by remembering a quotation I once read by Wayne Gretzky: "You miss 100% of the shots you don't take". Not to mention, every creation also creates self improvement.
S: At times I do have moments of self-doubt, and fears of not being able to keep doing what I love for the rest of my life: music. I have this scary thought that one day someone will ask me "hey, what ever happened to your music career?" I can't see myself doing anything other than music. I try to remember, though, that it's important to live in the present and believe in yourself.
Take us to your best/most triumphant creative moment.
The most triumphant creative moment of our career, so far, probably happened over the creation of our upcoming EP, "Emerald". Putting ourselves in a new environment, and even changing our workstation to Ableton full-time, inspired us out of our routine and to try new things; and we've never felt more accomplished!
What does music/creativity bring to your life?
To a certain extent, making music is almost like a mini-vacation. We find it to be very therapeutic, and helps us cope with our day-to-day emotions and stresses.
What is your formula for balancing your time?
Truthfully, at this stage in our career, we don't! We are double-time into this, working full days often leading into full nights in the studio! Not that we're complaining, though 🙂
Who is your greatest inspiration?
Some of our biggest inspirations aren't even in music! However, musically speaking, we are very inspired by Diplo's creativity, Deadmau5's songwriting and dedication, and Skrillex's attitude. Outside of music, we are inspired by greats such as Steve Jobs, for his ability to risk everything for what he believed in, as well as his unparalleled attention to detail and perfectionism.
Share with us your favorite book, YouTube clip, or whatever that you draw inspiration from, and that maybe we can too.
We watch a ton of movies, and feel that that's our biggest inspiration from media! We find that (some) movies tell stories, and make you feel, in a way that helps you grow as a person and learn more about yourself. We take those thoughts and emotions and try to put them into our music 🙂 Nothin' like a good RomCom to get the brain-gears turnin' ;P
You've inspired all of us today, but I know that there is someone out there that you've especially reached today. Someone out there is thinking maybe I could do this too or I never considered doing it anonymously. Give that person your best advice and push him or her into action.
Our best advice is to never give up! Failure is never an option. Each of us has been trying to succeed in music for many years before Veorra. Always believe in your ability to make it. If you tried something that didn't work, come back at it even harder from a new angle! Every failure is a challenge to try harder.
Connect with Veorra
Website / Youtube / Soundcloud / Instagram / Facebook / Twitter / Spotify / iTunes