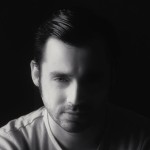 Baber Afzal is an award-winning fine art photographer and film maker based in Dubai who specialises in creating surrealistic Worlds.   His work has been published in several internationally renowned books and magazines. A New York Film Academy alumni from Universal Studios, he also enriched his cinematography and video editing skills while working with renowned production houses in Hollywood, CA.
In this episode, Baber discusses:
-How he started with photography and the journey that got him to his place today.
-The struggle of Dubai having less photography work than a place like Los Angeles.
-The definition of fine art photography, and what it means to him.
-His online tutorials and workshops, which show how each image is processed uniquely.
-How promoting other artists on his own page led to him gaining an incremental following on his own page.
-How to can gain followers on Facebook, Twitter, or any other social media by doing the same type of sharing.
-Just because you are sharing other people's work on Facebook, it doesn't mean that it will take away from your own.
-Facebook is designed in a way that your reach will die if you don't post anything for a week or two.
Baber's Final Push will inspire you to experiment and always continue to learn.

Quotes:
"Each image has its own challenges.  Each image comes with its own vision."
"I realized that there are so many great artists other than myself out there, whose works deserve to be recognized."
"As I gradually started to promote other artists on my page, I started gaining an incremental following."
"Good works deserve to be recognized."
"I have enough confidence in myself to share other people's work."
"Never be afraid to experiment and try new things because that is what takes you forward."
Links mentioned:
"The Road to Inspiration – A Personal Journey"
Connect with Baber:
Website / Facebook / Instagram / Google+ / Pinterest