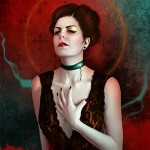 Aunia is figurative artist, photographer, creative entrepreneur and inspirational speaker. She has created a hybrid art form combining many disciplines. She designs, builds, and executes characters, non-existent places, dreams, illusions, fears and fables into creations, melding elements of classical and contemporary art.
Aunia also runs/hosts the Create & Inspire Blog & Podcast where she helps and inspires creatives to follow their dreams!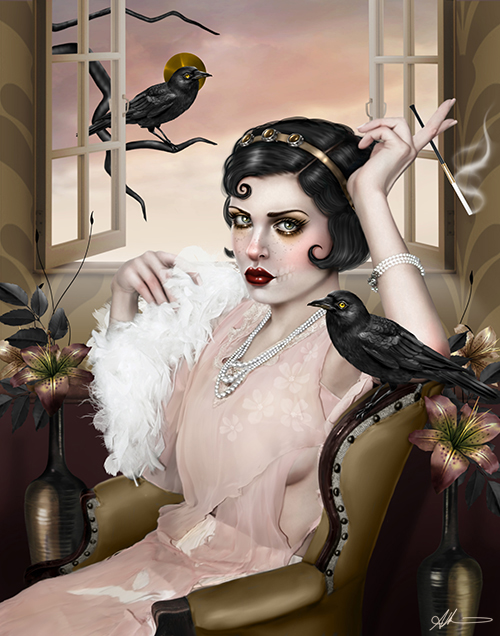 In this episode, Aunia discusses:
-How and why she started the "Create and Inspire" blog and podcast.
-How John Lee Dumas of "Entrepreneur on Fire" inspired her to start a podcast (just like Youngman Brown with "Your Creative Push").
-How most artists don't realize that their art can be a business and many of the mistakes they make when trying to sell their work.
-Her first creative moments with a Kodak Fisher Price camera as a child.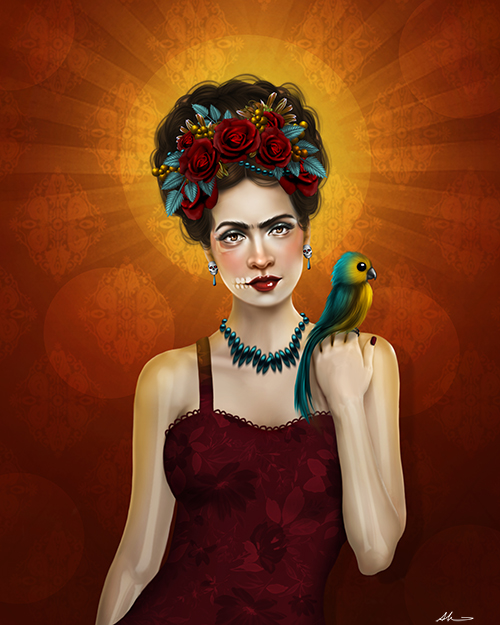 -How even though we are the most photographed era in time, we are going to be left with no actual photos.
-Her journey through various forms of art, and how she wanted to be a painter, and a surgeon, and a veterinarian, amongst many other things.
-How health issues inhibited her from being able to sing, and how that led to her beginnings as an artist.
-How art was therapeutic to her and gave her the feeling of having a purpose.
-The story of what made her start to share her work and the unlikely person who encouraged her to do so.
-Her advice for people who might be afraid to share their work because they are embarrassed or shy about the content or subject matter that they create.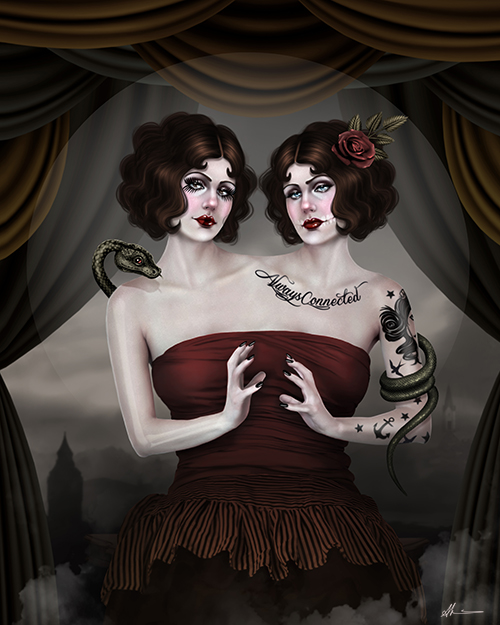 -The importance of just messing around and experimenting, not worrying if it is good or bad, and just learning from it.
-How you shouldn't base your progress on the amount of Facebook likes that you get.
-The value in aiming to affect one person as opposed to appealing to a broad audience.
-Details about her gallery
Aunia's Final Push will inspire you to keep getting up and never giving up.


Quotes:
"Music is where I cultivated a spiritual and artistic vibe within myself."
"The art itself was never supposed to be shown to anybody.  It was, "I am suffering so tremendously that if I don't do something, I don't know how much longer I am going to be here."
"When you are sick and you are bedridden and you can't leave your house, you feel like you don't have a purpose."
"For some reason, I felt like the camera was a sketchbook for me."
"Everything feeds itself.  It is like a self-generating greenhouse of creativity."
"I went to the show and I actually saw a woman cry in front of my work.  After that, I had to go home and think about this."
"Maybe this is how I'm supposed to help people, by using my own creativity to help myself and indirectly helping someone else without getting too close."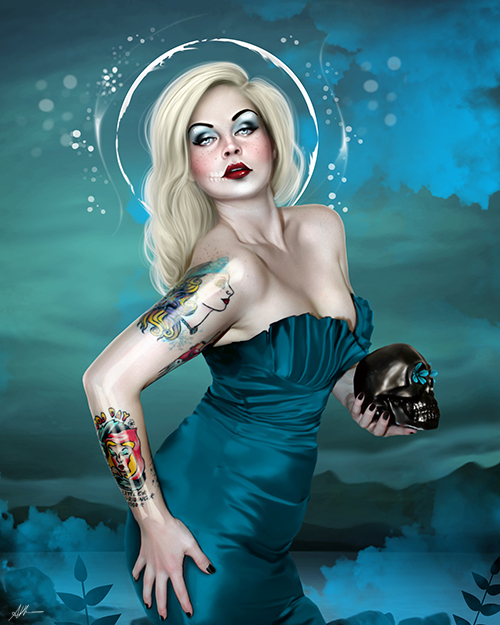 "You don't need to make this for anybody but yourself."
"For one person who tells you that they like what you're doing or appreciates you, there's a dozen more that are maybe too shy to say anything."
"We can literally do anything that we put our minds to.  Our minds are amazing.  They are so strong and vast."
"Life is too damn short not to go for everything you've ever wanted, even if it seems ridiculous."
"If you can see what you want to do and it seems like you could reach that, you're not reaching far enough.  If you want to do something and its ridiculous and crazy and amazing and "I can't believe I could ever do that," then you need to go for that."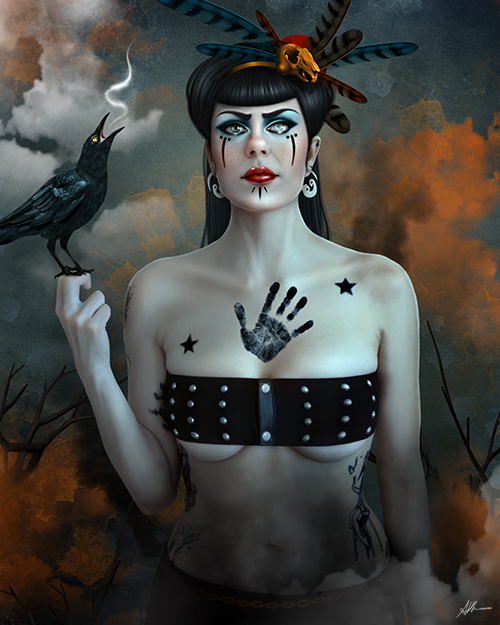 Links mentioned:
The Artist's Way Workbook by Julia Cameron
The Best Motivational Video Speeches Compilation – Youtube
Jim Carrey's Secret of Life – Youtube
Connect with Aunia:
Website / Facebook / Instagram / Twitter / Create & Inspire / Alexi Era Gallery