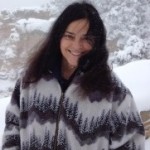 Diana Gabaldon is the author of the award-winning, #1 NYT-bestselling OUTLANDER novels.  Diana has written eight books in the series, with more than twenty-six million copies in print worldwide.  The series is published in 26 countries and 23 languages, and includes a nonfiction (well, relatively) companion volume, THE OUTLANDISH COMPANION, which provides details on the settings, background, characters, research, and writing of the first novels in the series. Gabaldon has also written several books in a sub-series featuring Lord John Grey (a major minor character from the main series): LORD JOHN AND THE PRIVATE MATTER,  LORD JOHN AND THE BROTHERHOOD OF THE BLADE, LORD JOHN AND THE HAND OF DEVILS, and LORD JOHN AND THE SCOTTISH PRISONER.
Returning to her comic-book roots, she has also written a graphic novel titled THE EXILE (set within the OUTLANDER universe and featuring the main characters from OUTLANDER), but told from the viewpoint of Jamie Fraser and his godfather, Murtagh.
Diana's current writing projects include the ninth major novel in the OUTLANDER series, as yet untitled, and a second volume of THE OUTLANDISH COMPANION. She is also serving as a Co-Producer and advisor for the Outlander TV series produced by the Starz network and Tall Ship Productions, which is based on her novels.
In this episode, Diana discusses:
-The story behind "Outlander."
-How she had known that she wanted to be a novelist since she was eight.
-How she was comfortable writing because of writing scholarly articles, grant proposals, and scientific papers, but needed to learn the details of how to write a novel.
-How Outlander was really a practice novel for her.
-How a Dr. Who re-run inspired the thought of a man in a kilt, and that is where she began Outlander.
-How starting to write immediately was important to her, so that she wouldn't get caught up in doing endless research.
-How characters come under three classifications: mushrooms, onions, and hard nuts.
-The most important question to answer is what does your character want?  Because this is what shapes the story (what is stopping them from getting what they want?)
-How the only cure for "cold days" or writer's block is to just write anyway.
-How she uses a "kernel" (a line of dialogue, a concrete object, an emotional ambiance, or anything else concrete) and she writes around that kernel to start telling the story or the scene.
Diana's Final Push will inspire you to set aside some time every single day.

Quotes:
"I just wanted to write a book in order to learn how."
"I said to myself, "I'm going to write a novel for practice.  I'm not going to show it to anyone.  I'm not telling anyone what I'm doing.   It's just for me to learn how."
"The important thing is to pick a point and get started.  It doesn't really matter where you start."
"I fought with her for several pages, trying to beat her into shape and make her talk like an 18th century woman but she wasn't having any of this.  She kept making smart-ass modern remarks and she also took over and started telling the story herself."
"You need to know who your character is."
"I don't plan books ahead of time.  I don't work with an outline.  I don't work in a straight line.  I work in little pieces where I can see things happening."
"The secret to success in writing is to understand how your own brain works and work with it rather than against it."
"You just need to get words on paper and eventually the words will become alive again and start flowing for you."
"You cannot write anything any way but one word at a time."
"Don't let yourself be stopped by lack of time."
Connect with Diana:
Website / Facebook / Outlander