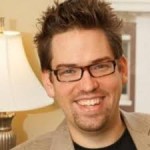 You might know Kent Gustavson as an award-winning author, for his biography on musician Doc Watson called Blind But Now I See.  Or you might know him as a musician and producer, with 14 critically acclaimed albums. Or if you are a student at Stony Brook University in New York, you might know him as a teacher. Or maybe you know him as a public speaker and perhaps you have already been inspired by him from his Ted Talk, "We Are Alive."
In this episode, Kent discusses:
-How in college he did a lot of soul searching to "find himself," but a near-fatal car wreck with his father made it clear to him that he should do what he loves doing.
-How he loves how art teachers see the world.
-How the idea that "there are no mistakes" really changed the way he thought about things.
-Jazz musicians and their ability to turn a mistake into a feature of the music.
-How anticipating mistakes make them easier to deal with and much easier to learn from.
-Training your ability to "turn creativity on" and finding the method that helps you to not spend.
-The importance of focusing on your own health, as well as taking days off (just like athletes need to do).
-How his creative upbringing led him to want to coach authors.
-How the block for many creative people is the idea of making the "next best thing," and concentrating too much on making it be perfect.
-The idea of "puke and polish" — how sometimes you just need to just get it out there, and then worry about polishing it later.
-The different advice that he gives to different types of authors.
-The importance of understanding your audience and when they read and why.
-The value of using an avatar.
-How it is not easy for some people to simply use an egg timer every morning to work on their craft, since they get longer-lasting bursts of creativity.
-His advice for people who have many different creative ideas but haven't started on any.
Quotes:
"Take the mistake and turn it into something beautiful — a feature."
"You can't live on top of Everest.  You climb up the mountain.  You hang up there for minutes.  And then you come back down.  Perfection is hitting the top of Everest, but you can't live in perfection."
"Who exactly is this for?"
"It's easy for the reader to see the author, but your goal as an author is to see the reader."
"You can have either happiness or fulfillment or both."
"If your life's in the doldrums, kick it in the pants.  Start painting.  Start playing some music.  Learn the guitar.  Spend more time with your kids.  Take a trip."
Resources mentioned:
"Blind But Now I See: The Biography of Music Legend Doc Watson" by Kent Gustavson
"We Are Alive" (Kent's Ted Talk)
Connect with Kent:
Website / Facebook / Twitter / Blooming Twig