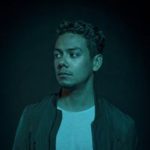 Julian Calor is a Dutch wunderkind with talent that exceeds beyond his years. At just 22-years-old, Julian has already set the scene alight with his unique sense of melody and chord progressions that have continued to send his presence surging forward.
Sending his early demos into Revealed Recordings, the sound of Julian has since shot through the stratosphere, his #3 Beatport smash 'Typhoon' garnering millions of stream plays online and capturing the attention of those that matter. With Revealed label boss Hardwell being a supporter of his from the start, it seemed only fitting that the World #1 DJ offered him the chance to construct a spellbinding debut album titled 'Evolve' that presents itself as a release of eclectic beauty.
In this episode, Julian discusses:
-How he first started to create music.
-How he experimented with sounds until it eventually started to sound like music.
-When he knew it was the right time to send demos out to labels, including Revealed.
-How he doesn't even like his friends to hear his music until he feels it is ready.
-His evolution from hip-hop to house to the new sound that he has now created.
-How his style  is based more upon feeling rather than rhythm, tempo, or beats, and how he wants to maintain that feeling throughout the rest of his career.
-How he creates an interesting sound that he has never heard before and then finds a way to work it into a track.
-His experiment of letting his fans decide which drafts of tracks he would further develop into songs.
-What it is like for him to perform live.
-How he balances his time between all of the many projects he has going on.
-INVOLVE and how it has morphed into a new entity that allows him permission to freely experiment.
-The support that Hardwell and Revealed gives him in pursuing a new style.
-Some of the daily Resistances that he encounters.
-How he motivates himself when he needs it.
Julian's Final Push will inspire you to not focus on the final product, but instead on the process.

Quotes:
"All my life, I wanted to do something creative."
"It's all about balance.  It's okay to have a cheat day, but remember to wake up early the next day and do your thing."
"As a maker of art, you must relax and not think too much about what the output is going to be.  When you're thinking too much about output, it will destroy the creative flow."
Links mentioned:
Connect with Julian:
Website / Soundcloud / YouTube / Facebook / Instagram / Twitter
On the next episode:
Derek Rodenbeck : Website / Instagram
What music do you listen to while you are doing your creative work?  Join that discussion at the Facebook group!