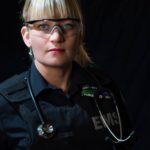 Canadian emerging Artist, Teresa Coulter lives in Calgary Alberta Canada. She is known for her Abstract Expressionism. Her portrait series called " Sock Drawer Stories"  forged a new pathway to address the social stigmas associated with Mental Health in the workplace. What started as a small artistic venture to heal herself, as well as Paramedic colleagues, has since grown into a narrative on a national stage. Teresa has been awarded several awards such as: The ATB financial Healing Through the Arts Award in 2017, Hometown Hero Award , and a Public Service Award through TEMA.
Teresa's art raised awareness of Mental Health well beyond her Art studio, and first-responder network. She is honored to have participated in and collaborated with: Calgary Police Services, Legacy Place Society,  The Other Side of the Hero documentary; the #nowimstronger 60 day campaign with Canadian Mental Health; White Coat, Black Art with Dr. Brian Goldman; and Uptalk podcast with Sean Conohan . Articles of her work have published and can been seen in:  Global News, Challenger Magazine, Link magazine, and  Live up Magazine.
Since 2000 Teresa Coulter has been a Practicing Primary Care Paramedic and continues to work at building resilience in the First Responder community.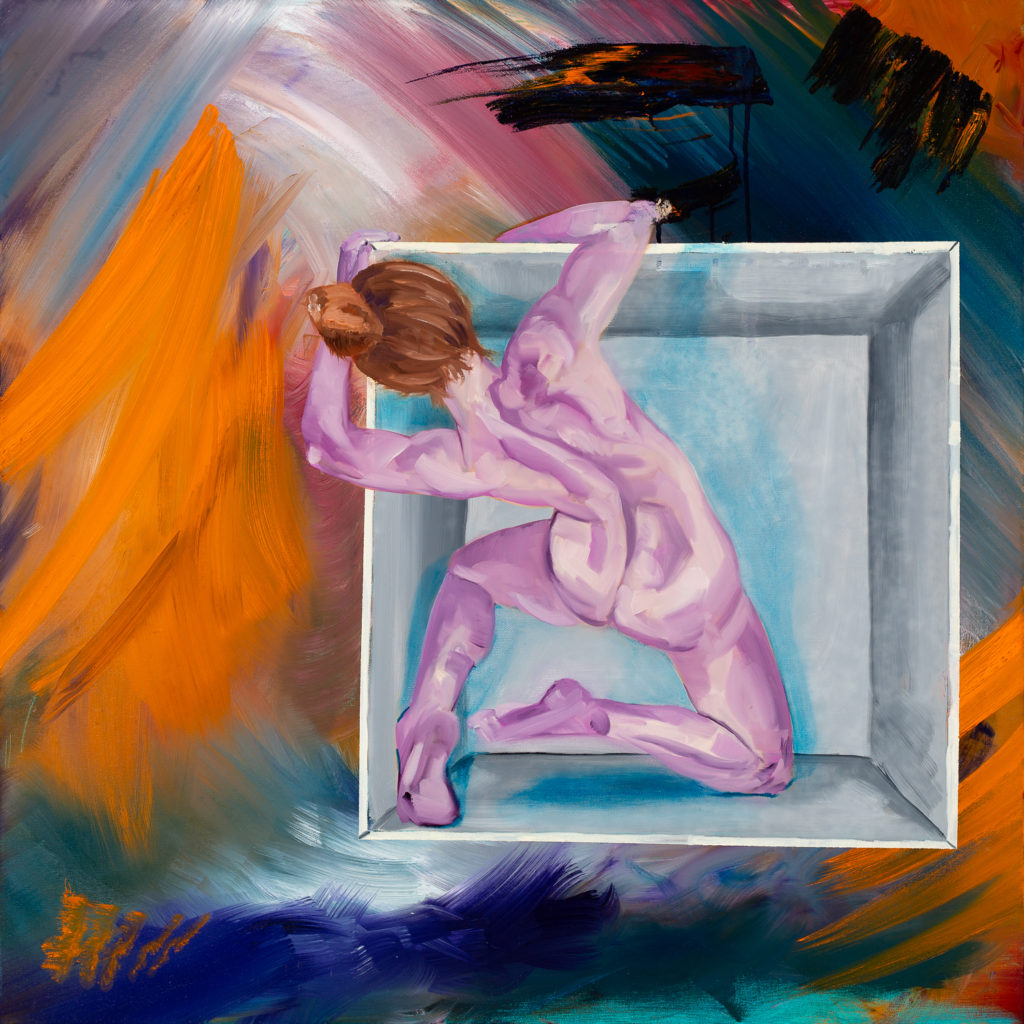 In this episode, Teresa discusses:
-How she got into emergency services but always had a desire towards creativity.
-How she became a nude model because she wanted to see herself through somebody else's eyes.
-The vulnerability that holds us back from asking for help.
-How she uses her art to help her interpret the world and to interpret PTSD.
-The way in which she came up with the title for her Sock Drawer Stories series.
-Her experience of opening up and cleaning her "sock drawer."
-How she appreciates when people have a reaction to her art, whether it be positive or negative.
-The ways in which PTSD causes you to lack the words to describe what you are going through (and the way that art can help you to express yourself).
-The value of long-form conversations, and how social media has taken that from us.
-How creativity allows us to be present in the moment.
-The idea of your mind being a garden.
-The power of the story that we tell ourselves and the boxes we put ourselves in.
-How Bob Ross changed the course of his life through art.
-How people can have more comfortable and safe conversations about struggles with mental illness.
-How to handle a situation in which someone is suicidal.
Teresa's Final Push will motivate you to use your self-limiting beliefs as a direction for change!


Quotes:
"I became a nude model and would sit for these incredible artists because I wanted to see myself through somebody else's eyes."
"A photograph captures one second, but when you are sitting for an artist, there are multiple seconds that are passing and being captured into one final product."
"I don't paint for people to love everything that I do.  I actually appreciate if somebody is strongly disgusted by my art."
"Art is this incredible thing that you can use for change.  We need it in our lives."
"People want to see your growth.  There's something beautiful in the process of growing.  Why wait until you think that you're good enough because that will never be achieved."
"We have the ability to change the course of our lives whenever we want.  It's just about connecting to that internal compass and honoring it, feeling it within the depths of ourselves."
Links mentioned:
Mental Health First Aid Courses
Connect with Teresa:
Website / Facebook / Instagram
On the next episode:
Vanessa Vakharia : The Math Guru / Goodnight, Sunrise