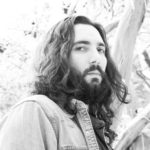 In the ever-evolving landscape of today's music industry, Nashville-based independent artist Ron Pope has plotted his own course. Uncompromising and relentless, Pope has evolved into one of the top grossing independent acts in the business while garnering a legion of devoted fans the world over.
Taking the industry-road-less-traveled and holding fiercely to his independence has proven fruitful for Pope; to date, he has sold out shows on three continents and in more than 20 countries, sold over 2 million digital tracks, had over 290 million streams on Spotify, 700 million plays on Pandora, 150 million views on Youtube, and has more generally crushed every metric used to measure what is possible for independent artists.
In this episode, Ron discusses:
-His creative origins and how he got to the point he is today as a songwriter and musician.
-His involvement at the inception of "The District."
-How he writes such a large quantity of songs because he knows that not all of them will be good enough to make a record.
-The belief that if you want to be a songwriter, you just have to sit down, shut up, and write songs.
-How he doesn't really believe in writer's block.  It is just accepting that some of the stuff you write will be garbage.
-The importance of working harder than everyone else if you want to excel to the highest level of your creative field.
-One of the times that he was having a very difficult time writing a song, and then all of the sudden he was struck with the song in its entirety.
-How doing the hard work every day and getting used to what the work feels like puts you in a better position to capture inspiration and put it into its "physical" form, even in just one take.
-The role that music played in his life when he was younger to make him feel more connected and less alone.
-The profound connection that comes when people play his music during special events.
-How his song "I Do Not Love You" played a special role in Youngman Brown's life as his first dance at his wedding.
-How art is subjective and it doesn't matter what the artist thinks about it once the viewer or listener has given it his or her own meaning.
-How hard it is to comprehend large numbers of listenership, and the power that comes from one-on-one connections.
-What he has been up to creating and touring his new album Ron Pope & the Nighthawks.
Ron's Final Push will inspire you to choose to do the thing you love!
Quotes:
"That songwriting circle was really the difference for me.  If I hadn't joined that group, I don't know if I would have been able to become a professional songwriter."
"I just feel like I'm not good enough to sit down and write ten songs and have all ten of those songs be bangers and have that be the record."
"For my last album, Ron Pope and the Nighthawks  I wrote 150 songs.  We recorded 40 of them or so to get to the 11 that we have on the record."
"Really almost everything is like this.  If you want to do it, and you want to do it at a high level, you're going to have to work harder than everybody else."
"It was like I got hit by lightning.  It was into my brain immediately.  The song in my bones just existed.  The whole thing.  The melody, the lyrics, the chords, the whole thing."
"You put yourself in a much better position to have chance favor you if you do the right kind of work."
"It made me excited when I stumbled upon music that made me feel something.  It made me feel much less alone."
"I very rarely share the stories behind my songs because I want you to take them home and make them your stories."
"It's still a really powerful feeling to know that whatever you're creating is a part of people's lives."
"For me it's the singular achievement of my life as an artist."
"You're going to have to work hard on something eventually whether it's something you choose or something that people make you do, so if you have to pick, you might as well work hard at something that you love."
"It's worth it to work hard on things that you love."
Links mentioned:
Connect with Ron:
Website / iTunes / Spotify / Facebook / Instagram / Twitter / YouTube
On the next episode:
John Wentz : Website / Instagram