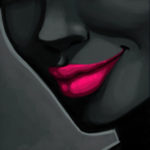 Suzanne is an asexual woman with a great love for writing erotic romance and enjoys spending her time confusing people with that fact. She believes there is a need for heightened diversity in erotic fiction and strives to write enough stories so that everyone can see themselves mirrored in a protagonist.
Her new book, Playing Around, is available April 15!
In this episode, Suzanne discusses:
-Writing erotic romance as a way for her to investigate the wide range of sexualities and sexual behavior.
-How she was able to see sexual interest and activity as a form of character motivation.
-Why she felt it was important to start writing queer romance.
-How and why she began sharing her work.
-The experience of working with NineStar Press.
-How she lets her characters explore and tell the story (and how that affects the editing process).
-Being a "Plantser."
-The initial fear and guilt because of her religious upbringing.
-Aphantasia and how that affects her writing.
-Her strategies for dealing with depression and anxiety.
-Using programs like Omnifocus and Habitica to help her manage her time and organize the tasks that she needs to get done.
-The rewarding experience of writing commissions.
Suzanne's Final Push is one that you have to hear for yourself!

Quotes:
"Sometimes I'm waiting for a reader to stand up and say, 'You know, it's really not that serious and you're putting way too much thought into all of this about your characters.'"
"As I began to research into possibly publishing some of my material, I realized exactly how big the small press and independent queer author community was."
"I think if I had been exposed to more works like that when I was younger, then it wouldn't have taken me until I was 25 years old to recognize my identity and my place in the queer community."
"It's very hard sometimes to trust my characters and believe that they are telling me what I need to hear."
"You're going to bring breathless, beautiful, boundless, bountiful life to your creation – the kind that brings people to tears when they realize they are not alone."
Links mentioned:
Playing Around (Rough Play Book 1) by Suzanne Clay: NineStar / Amazon / Books2Read
Connect with Suzanne:
Website / Goodreads / Amazon / Facebook / Twitter