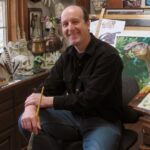 James Gurney is the artist and author best known for his illustrated book series Dinotopia. He specializes in painting realistic images of scenes that can't be photographed, from dinosaurs to ancient civilizations. He is also a dedicated plein air painter and sketcher, believing that making studies directly from observation fuels his imagination.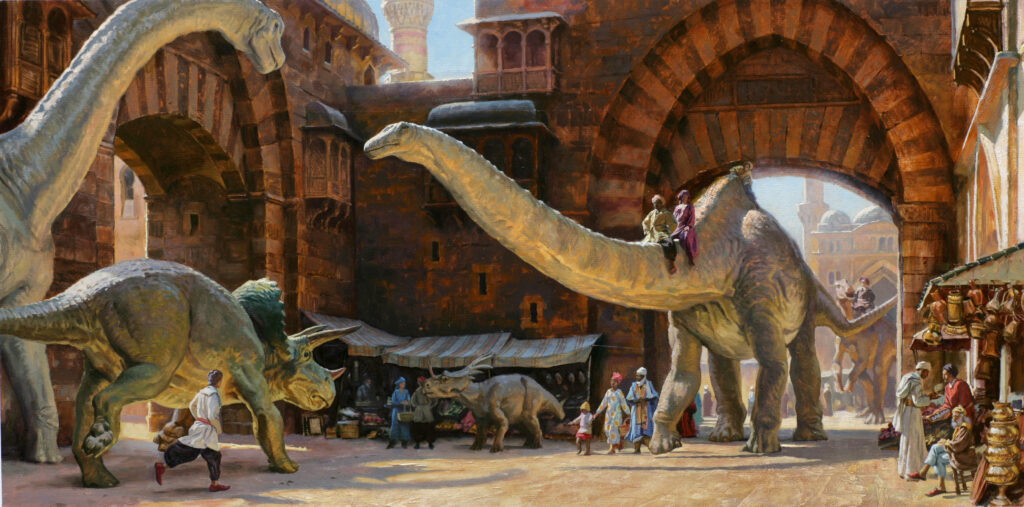 In this episode, James discusses:
-How he started as an illustrator and working for National Geographic.
-How the vast world of Dinotopia was created out of a few simple paintings.
-The wide range of fields that young artists can enter.
-His experience (and take on) art school.
-The importance of artistically challenging yourself, trying new things and seeing how other people solve problems differently than you.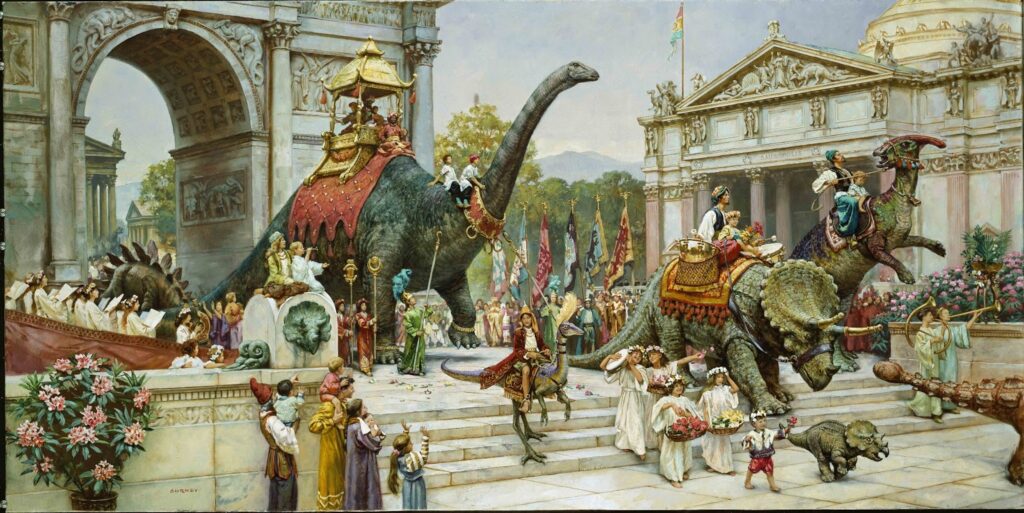 -What he learned by throwing himself into the fire by painting backgrounds for the animated film, Fire and Ice.
-His Department of Art shirt and painting in public.
-Drawing the ordinary and how a sketchbook can be a time machine.
-Why he tries to fail as much as possible (but also experiment).
-The process of creating and maintaining his YouTube channel and blog, "Gurney Journey."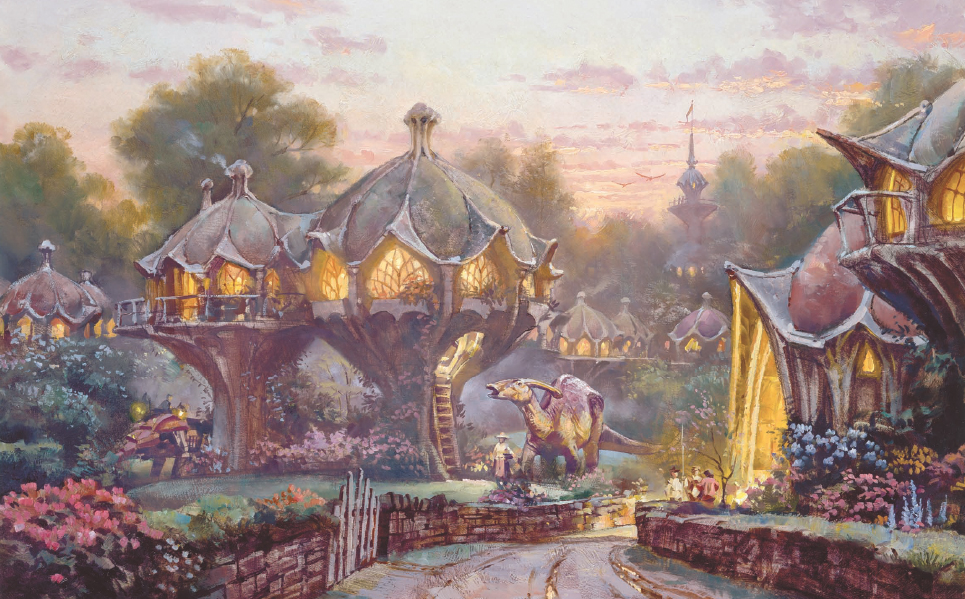 -The experience of seeking out and painting in the most dangerous neighborhood in New York.
-How he gets past "shiny object syndrome."
-Using constraints by using a limited color palette in his painting as well as using a typewriter for his writing.
James's Final Push will inspire you to use ten percent of your creative life as a testing ground and to DO THE ESKIMO LAUGH!

Quotes:
"I simply started with these realistic paintings of scenes that didn't exist, trying to make the impossible look inevitable."
"I realized that I could learn more by going to the zoo every day and going to the Natural History Museum.  So I just sort of enrolled in my own classes."
"Something that motivates me is to just paint ordinary stuff in my own world, within that fifteen mile radius of where I life, instead of going on this endless faraway tour looking for something exotic."
"I try to fail as much as possible."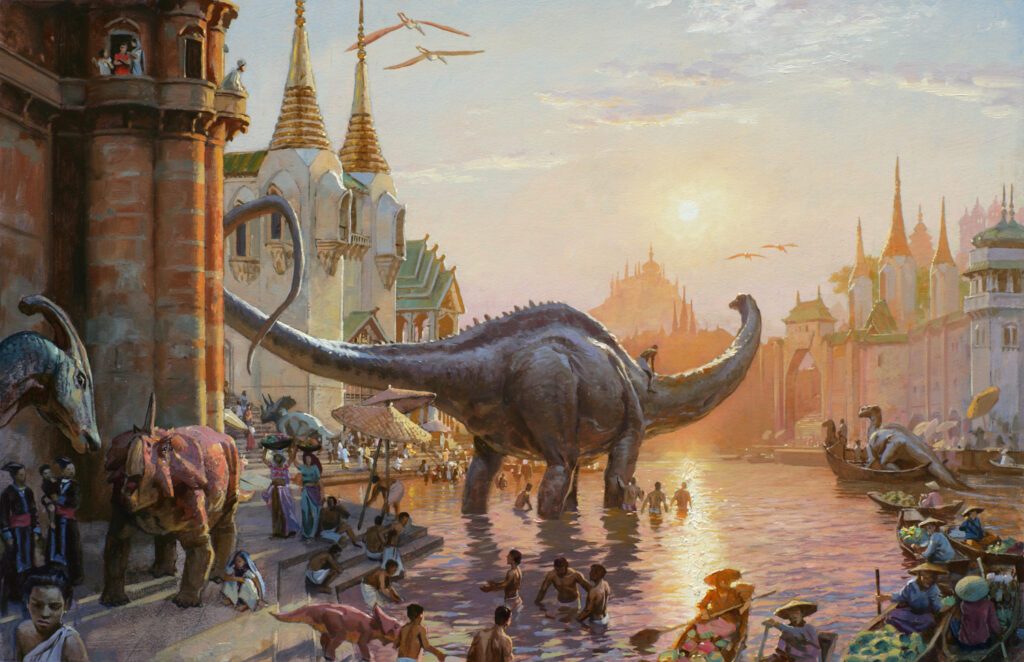 Links mentioned:
Dinotopia, A Land Apart from Time by James Gurney
Connect with James:
Website / Blog / YouTube / Facebook / Instagram / Twitter
On the next episode:
Ashleigh Izienicki : Website / Instagram / Twitter