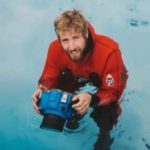 Alex Strohl is a Madrid-born, French adventure photographer whose work is characterized by his extraordinary existence. Instead of creating contrived scenes, Strohl creates authentic moments and captures them as they unfold before him— continually blurring the lines between work and life.
Strohl's photography has been featured in prestigious publications such as Forbes, Vanity Fair, and Gentleman's Journal and his client list includes dozens of household names. He is based in Whitefish, Montana—but spends the vast majority of his time on the road with his partner Andrea Dabene; they often journey to the most remote reaches of the world.
His new course, The Adventure Photography Workshop offers an in-depth look into his mindset, methodology, and strategy, not just as a photographer, but as a creative thinker.