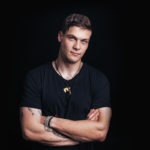 Stuart Holland is a visionary realism artist currently based in Boise, Idaho. Working in primarily charcoal and watercolor, Stuart's work often depicts ethereal figures as they explore and engage with stark landscapes riddled with enigmatic natural and artificial features.  Drawing influence from sources like psychology, various spiritual traditions, psychedelics, and quantum physics, Stuart's drawings and paintings explore the timeless concepts of Light and urge viewers to contemplate their innate relationships with Self, Nature, and the Universe at large.
In this episode, Stuart discusses:
-How his recent work has been heavily influenced by ayahuasca ceremonies that he recently took part in.
-How his artistic style has changed since his experiences.
-His reason for using charcoal.
-The experience of telling his parents about his transformative experience.
-Self-doubt and how to deal with it as a creative person.
-The importance of having a creative sanctuary.
-The role that travel plays in expanding his perspective and feeding his creative energy.
-How he balances his time as a bartender, an artist, and someone who loves to sleep.
-His dreams and the significance that he gives to them.
-Lucid dreaming and how they can be used to potential "speak" with your subconscious to get through creative blocks.
Stuart's Final Push will inspire you to be honest with yourself, both in your failures and your successes.
Quotes:
"I would really love to get into working with holograms and using that as a medium to facilitate a facsimile of a psychedelic experience in a sort of immersive art installation."
"It's so hard to be a creative person in a world that doesn't necessarily favor creative endeavors."
"Having that creative space is crucial for me."
"Creating something and bringing it to fruition and manifesting it in front of you is a very sacred ability that we have and it needs the reverence and the opportunity to flourish."
"Each night you dream it's like having a mini-life."
"It's not going to be one single decision that makes that transformation happen in your life, but it's going to be a small series of decisions that you make throughout your day, throughout your week, over the course of a year."
Links mentioned:
The Doors of Perception and Heaven and Hell by Aldous Huxley
Dark Nature: A Natural History of Evil by Lyall Watson
The Human Experience Podcast Episode 69
Connect with Stuart: