Want the latest daily episode of Your Creative Push downloaded while you sleep so that its ready and waiting to inspire you every morning?  Great!  Here's how to subscribe:
Android:
Click here, then find a podcast player that you like the best!
iTunes:
1. Click here, then click the blue button that says "Open in iTunes"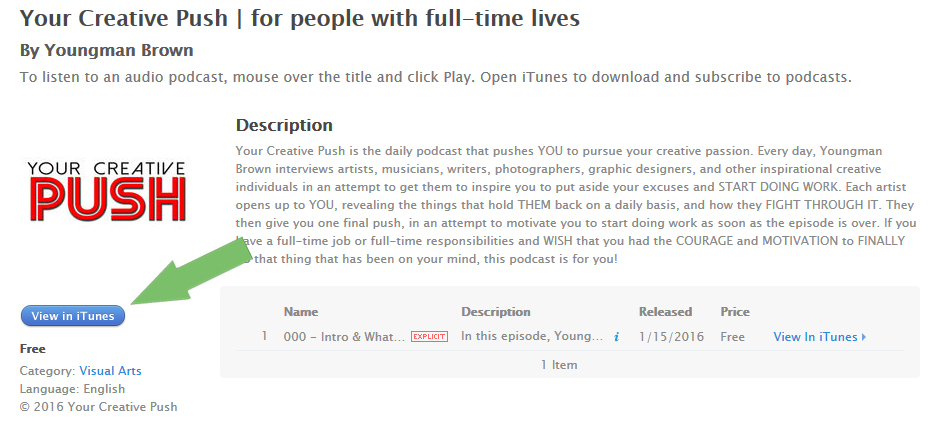 2. Click on "Subscribe" and then confirm if a confirmation box pops up.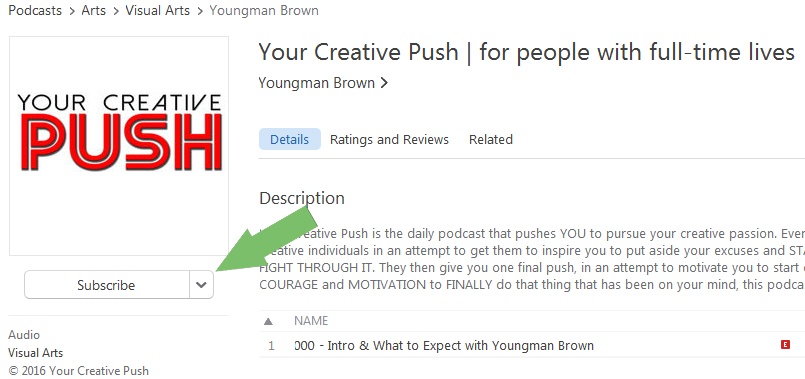 You're subscribed!  Now how about giving a nice Rating & Review (it helps us out TREMENDOUSLY).  Tremendous is a big word, and I don't use it lightly.  It will only take you a minute.  Unless you have a ton of nice things to say.  Then it might take two.
How to Rate & Review Your Creative Push on iTunes:
1. Click "Ratings and Reviews," then click "Write a Review" at the bottom.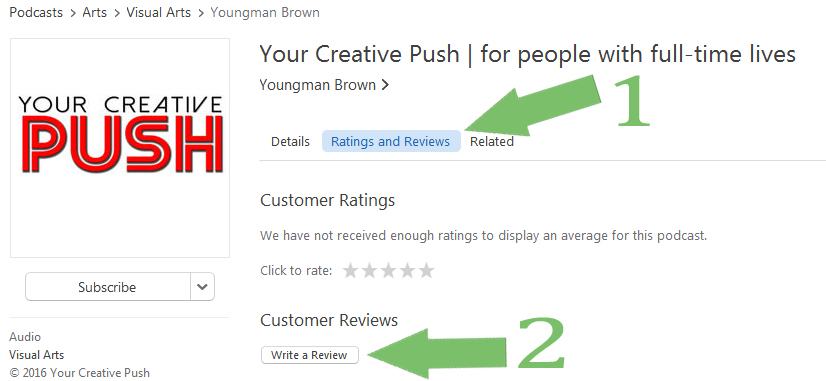 2. Now say a few words about the podcast and be sure to click on (lots of) stars before you submit.  Be sure to include a title and a nickname, because I will give you a shout-out on the show itself!

3. That's it!  Thank you so much for doing this for me and for the show.  I appreciate you, and I give YOU five stars!  Be sure to listen for your review the following week or two, because I read them ALL on the show.