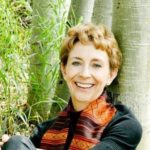 Martha Beck is an American sociologist, life coach, best-selling author, and speaker who specializes in helping individuals and groups achieve personal and professional goals.
Her books include Expecting Adam, Leaving the Saints, Finding Your own North Star, The Joy Diet, and her newest book, Diana, Herself: An Allegory of Awakening.  She has also been a columnist for O, The Oprah Magazine since its inception in 2001.
Her newest project is a revolutionary writing workshop called Write into Light.
In this episode, Martha discusses:
-The birth of her son and her decision to pursue joy no matter what the circumstances and no matter what anyone else thought.
-The comparison between a destructive tsunami destroying long-standing buildings and structures and a surfer taking the ride of his life.
-The frightening, but profound decision that people can make to take risks by following their joy.
-The "Man Cage" and how men are heavily socially pressured to do what worked before.
-The importance of finding balance through joy.
-How difficult it can be to let go of the "factory mindset" of society and to trust that magic will guide you.
-Making sure to rest your body, otherwise you will lose touch with it.
-Why she started Write into Light.
-The responsibility that artists have to change culture when the culture they are living in is unsatisfactory.
-The idea of using writing to heal yourself, and then to spread that healing power to the rest of the world.
-Her newest book,
-How she spent all of her money on a ranch in California and became immersed in nature.
-To prepare yourself for criticism from the people around you when you go against culture, and to try to surround yourself with supportive people who understand where you are coming from and what you are trying to tap into.
Martha's Final Push will inspire you to ask yourself (without judgment) what you were meant to do with your life and then find a way to do that thing.

Quotes:
"It unfolded because I was on this hell-bent path of pursuing joy."
"There is a magic in the world, and I found that when my son was born."
"If you can align yourself with what wants to happen, things will be done through you that you cannot do yourself."
"It's freaking scary.  What we are basing our cultural models on is a factory that never stops working.  To let that go and say that I'm going to trust that magic will do things through me if I just relax…. Phew, that is not for the faint of heart."
"Culture doesn't actually come from laws.  Laws may reflect culture but they rarely create culture.  What creates healing in cultures is new idioms, new language, new ways to talk about what's happening to us, new perceptions, new insights, and new ideas.  And those come from creativity."
"It's not easy because we have to go beyond culture because our culture is screwing us up big time.  It's not a recipe for happiness."
"Ask yourself two questions: How do I want to be different because I lived on this Earth, and how do I want the Earth to be different because I've lived on it?"
"Your people are here.  We may be in virtual space but we are all around you and we all feel it.  There is something moving and changing in the world and you are meant to be part of it.  So jump."
Links mentioned:
Diana, Herself: An Allegory of Awakening (Bewilderment Chronicles) by Martha Beck
Martha's Ted Talk: "The Four Technologies of Magic"
Connect with Martha:
Website / Facebook / Vimeo / Twitter / Books
On the next episode:
David Luong : Website / Instagram / Vimeo