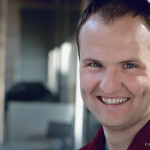 Cory is an actor and storyteller who fell into a career in Internet marketing and has worked on marketing and software programs for some of the world's biggest companies. Cory is the creator of TheAbundantArtist.com, which helps artists who have never sold anything to now selling pieces monthly or weekly, with some clients selling their work for $20,000 or more!
In this episode, Cory discusses:
-How he got started with The Abundant Artist.
-One of his first creative memories as a 4th grader.
-His first creative resistance, which occurred very late in his creative journey (and how he handled it).
-How he intentionally seek other creative outlets and how that uplifted him.
-How taking a break and doing something else for a while can help reset you.
-How he wrote, produced, and performed a one-man show.
-How he went from a performing artist to the creator of The Abundant Artist.
-His advice for people just starting out, who aren't necessarily looking to become an professional artist right away.
-The importance of having a series of work if you are looking to become a professional artist.
-The importance of setting a schedule for your art and sticking to it.
-The different revenue streams for artists.
-How selling prints DOES NOT cheapen the value of your art.
-The 50/50 rule for balancing your time as an artist.
-What art and creativity brings to his life.
Cory's Final Push inspires you to take small steps, every day.

Quotes:
"I decided to intentionally seek other creative outlets since things weren't going well in that direction, and that gave me some distance from this negative cycle that I found myself in."
"Don't worry about selling until you have a body of work."
"There's a big difference between making art for yourself and being a professional artist."
"Art is communication.  If you're making art, you're in dialogue with the world.  You're putting forth an idea and seeing how people respond to that idea."
"I think that our world needs art.  And we need people who can bring the invisible to life."
"As long as you continue to take small steps forward and believe that you can progress and learn, you will eventually succeed."
Links mentioned:
How to Build an Art Business While Working a Day Job (from The Abundant Artist Blog)
The 50/50 Time Rule for Artists (from The Abundant Artist Blog)
Dungeons and Dragons: Cory Huff at Portland Story Theater Urban Tellers
Show Your Work by Austin Kleon
Art/Work: Everything You Need to Know (and Do) As You Pursue Your Art Career by Heather Darcy Bhandari
Mindset: The New Psychology of Success by Carol Dweck
Unique Ability by Catherine Nomura
Connect with Cory:
The Abundant Artist / Facebook / Instagram