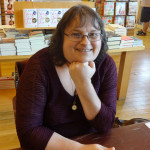 Patty Lesser is a writer and world traveler, and frankly I don't know if I should put those two in reverse order… world traveler first and writer second, because you have spent so much time in so many different places, which, by the way, makes me INSANELY jealous. Some of those places include Nova Scotia, Israel, Dominican Republic, Australia, England, Holland, and Belgium.
In this episode, Patty discusses:
-How her dream as a child was to travel, and how she is now living that life.
-Her time in Israel and what she learned there.
-When she was a young child writing about dragons and how that led to her writing short stories.
-How she doesn't write for a specific genre and instead just writes what she loves.
-How she wasn't ready to write when she first started, until it finally hit her that she is a writer.
-How an operation shifted her focus to her health and diet and how it affected her writing.
-The best feeling is when you finish a book.
-How she works on multiple projects at a time.
-The only thing she stops working for during the day is to watch Ellen.
-How she doesn't try to write like other writers, she sticks to what she knows.
-How she is her own inspiration.
-To not look back on your regrets but to just keep moving forward.
Patty's Final Push inspires you to just sit down and write, even if it means giving up social activities.

Quotes:
"I don't write geared towards a specific genre.  I write the book and then I say to my editor "What's the genre?"
"I just write what I love and what interests me and what fascinates me."
"I usually know the last line before I finish a book."
"I love to write.  And I've got so many ideas and they're so unique."
"Just write."
Links mentioned:
Atlas Shrugged by Ayn Rand
Mayor of Casterbridge by Thomas Hardy
The Count of Monte Cristo by Alexandre Dumas
Connect with Patty:
Website / Blog / Facebook / Twitter