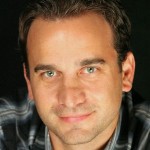 Brett Gajda has launched two multi-million dollar businesses, studied with some of the world's leading self-development teachers, visited 40 countries, released an album, starred in a stage musical, got married, escaped from Alcatraz, became a father, and he currently trains and coaches professionals at Fortune 1000 companies globally.  He is also the host of "Where There's Smoke" — an amazing self-help podcast that is one of the major inspirations for Youngman Brown to start "Your Creative Push."
In this episode, Brett discusses:
-A recent review of his podcast "Where There's Smoke" that defined it as "genre-defying" and how that sentiment struck a chord with him.
-The concept of "The Gap" (introduced by Ira Glass) and how to get over it.
-How the only way to get to the level you want to be at with your art is to actually put the time and work into the craft that you want to master.
-His advice for moving past the fact that the first thing that you create is not very good.
-How there isn't a single person in the world that just started walking without taking a first step (usually falling right after).
-How setting a long-term goal of not paying attention to short-term results really helped him to continue.
-The importance of talking to people who have been through the journey you want to go on.
-How working for other people and helping to tell their stories made it clear to him that he wanted to tell his story.  He just needed to find the medium.
-How he tried many times to figure out how to get his voice out in the world, but it still didn't feel right… but at least he was trying.
-How one of the themes of "Where There's Smoke" is the idea that you just have to put in the work.
-Let the journey to the top of the mountain be the most important part of your trip to the top of the mountain… not your few moments standing on the top.
-How his best moments are those where he actually creates something.
-If you have multiple ideas, to put all of your fuel into making one of them launch.
-Even if your #1 goal is to do something like write a novel, there might be smaller goals that you should accomplish first.
-How creativity is in EVERYTHING you do.
Brett's Final Push will inspire you to NOT HATE YOURSELF right before you die because you didn't do it.

Quotes:
"Just look at today.  What's the next step?  What's one thing that you can do today?"
"Find five people who have done what you want to do, and ask them to tell you about what their journey was like when they started."
"The good news was that I was trying.  I was swinging the bat.  I wasn't just sitting in my room trying to figure it out.  I was trying to figure it out through action."
"If I find 10 things I don't want to do, I'm still closer to what I DO want to do."
"There was all these questions.  And instead of just sitting there stuck in the questions, I just took a step."
"Find a way for the journey and the experience to be the TOP of the mountain."
"The regrets I have in my life that have haunted me are all the times I didn't do something."
"Failing is not that big of a deal.  The thing about failure is that you get to be proud of the fact that you tried and you learned from it."
"I want people to live the full expression of their life."
Links mentioned:
Where There's Smoke: "Work it! (Creativity)"
The Alchemist by Paulo Coelho
Dancing Spiderman matches up with any song you play
Connect with Brett:
Where There's Smoke
Website / Twitter / iTunes / Stitcher / Soundcloud