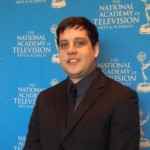 Brian D'Ostilio is a two-time Sports Emmy award winning associate producer for ESPN Films. His work includes documentaries like 30 for 30, 30 for 30 Shorts and SEC Storied as well as The ESPY Award Show each year. Brian recently produced "Believeland," a 30 for 30 that will premiere at the Cleveland Film Festival. Brian also happens to be one of Youngman Brown's best friends and former college roommate.
In this episode, Brian discusses:
-His experience at a camp in which he first learned the basic skills to shoot, edit, and produce short films.
-How making his lacrosse team's highlight reels every year really jump-started his creative motivation.
-How the skills that he learned at that camp and in college have translated into his work at ESPN Films.
-The importance of being able to work in a collaborative effort.
-The things that go along with working for a corporation.
-How only you are the one who is going to know about the hardships that go into your creative work.
-The importance of being able to multitask and to take on new jobs or tasks as they come.
-The importance of being 100% accurate as a documentary filmmaker.
-His greatest inspirations are other filmmakers, especially the other filmmakers that he works with at ESPN.
Brian's Final Push will inspire you to just do it, no matter how many people are going to see it.

Quotes:
"That's what's great about filmmaking.  It's a collaborative effort.  You're able to bring your friends in and get ideas from them."
"That was really when I got into that creative mode.  I just stayed up late because I wanted to work on these things."
"Only 3o or 40 people saw them in the end but it was something I cared about and something I wanted to make great."
"I think those same core principles apply to what I do every day at ESPN."
"Even if it doesn't come out so well, you're going to learn from it.
"Believeland" Trailer