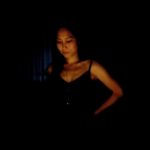 Helen Lee is an artist, goldsmith, author, illustrator, consultant, and founder.  She creates thin gold hoop earrings and hummingbird art in small, artisanal quantities with sustainable practices.
In this episode, Helen discusses:
-Her origin story and how she got to the point she is today in her creative career.
-Being a personal trainer.
-Her interactions and inspiration from Suzanna Schlemm.
-The importance of doing work wherever you go.
-The trials and tribulations of running a store and the lessons that she learned along the way.
-How she started making her thin hoop earrings.
-How helenbobelen.com is a continuation of another blog that she had before.
-How everything is figure-out-able.
-Paying attention to the spaces between what you say or think.
-About giving back to people and what comes back to you.
Helen's Final Push will inspire you to find the INSPIRATION in everything you do!

Quotes:
"Over time, I think my ideas about having a store were slowly changing."
"If I had worked under someone else, I don't know if it would have worked as well."
"Self-taught is a funny word because in some ways inspiration means that you get out of your own way and allow it to come through you."
"If it's like music, the earrings are kind of like the drums – just keeps the beat – and the artwork is like the melody."
Connect with Helen: