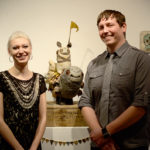 Chris is a sculptor and a painter of all manner of critter, and has exhibited in galleries and museums throughout the world.  His work has been published in numerous books and periodicals in the US as well as in Europe and Singapore.  Chris is also a toy designer and sculptor of numerous instantly sold-out editions of designer art toys and figures.
Amanda's mixed-media work combines the textures and colors of antique domestic objects, the natural world, and an obsessive attention to detail.  Her fabric creatures evoke ideas of cast-off children's toys and ill-conceived taxidermy experiments with crooked human teeth.  Her work is highly sought-after by collectors around the globe, and she has exhibited her work in galleries, boutiques, and conventions across the United States, as well as Europe and Japan.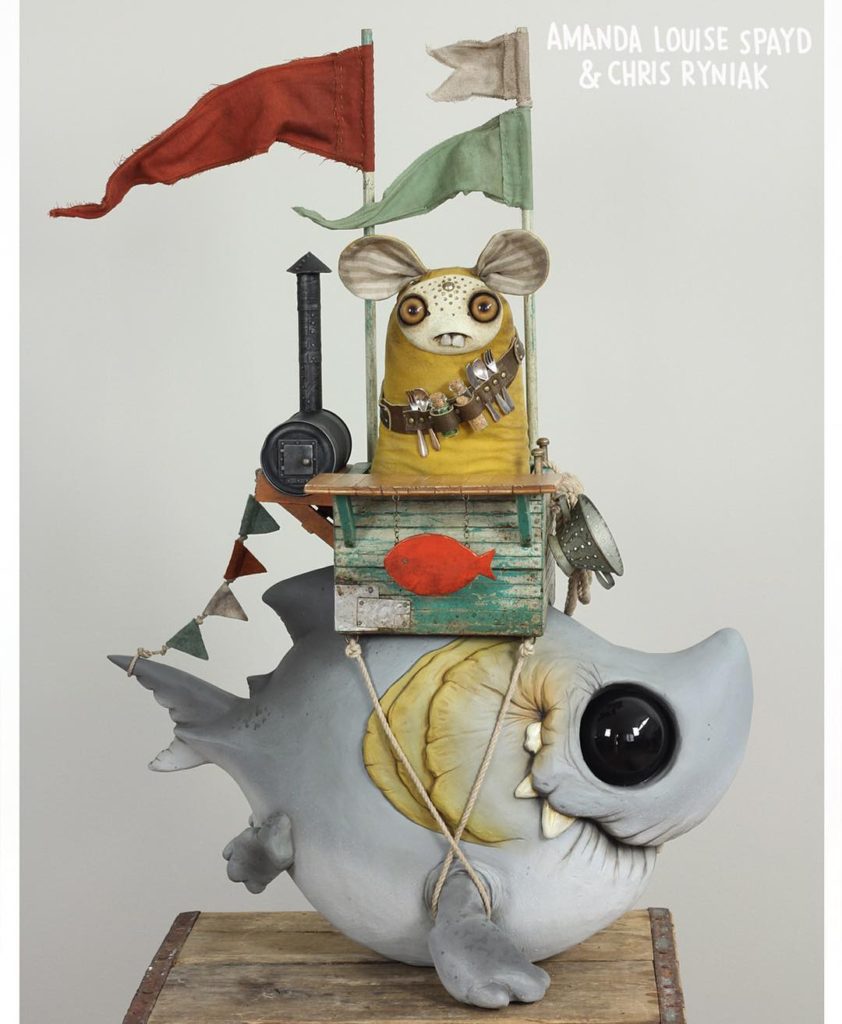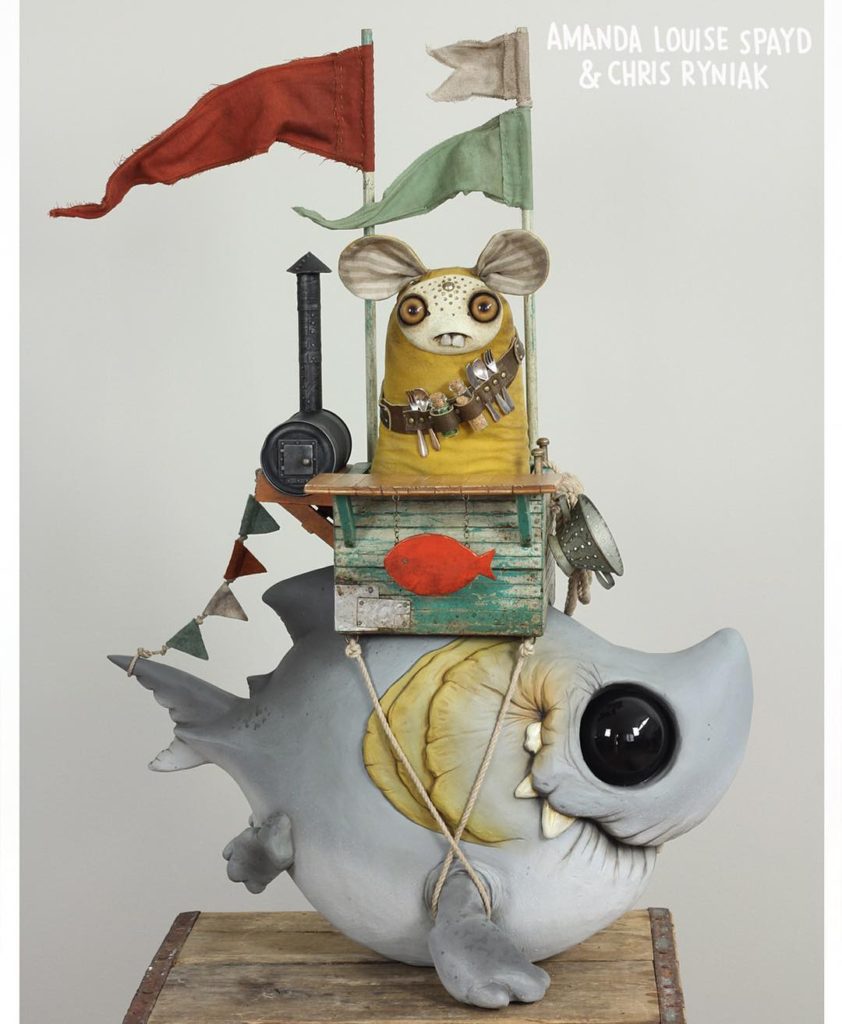 In this episode, Chris & Amanda discuss:
-The "F it moment," where you have no more time to finish a project and you have to put your perfectionism aside in order to submit your work.
-The idea of getting many different projects started all at once and how to handle all of that on a daily basis.
-Will you be happy or sad with how you spent your time when you are on your death bed?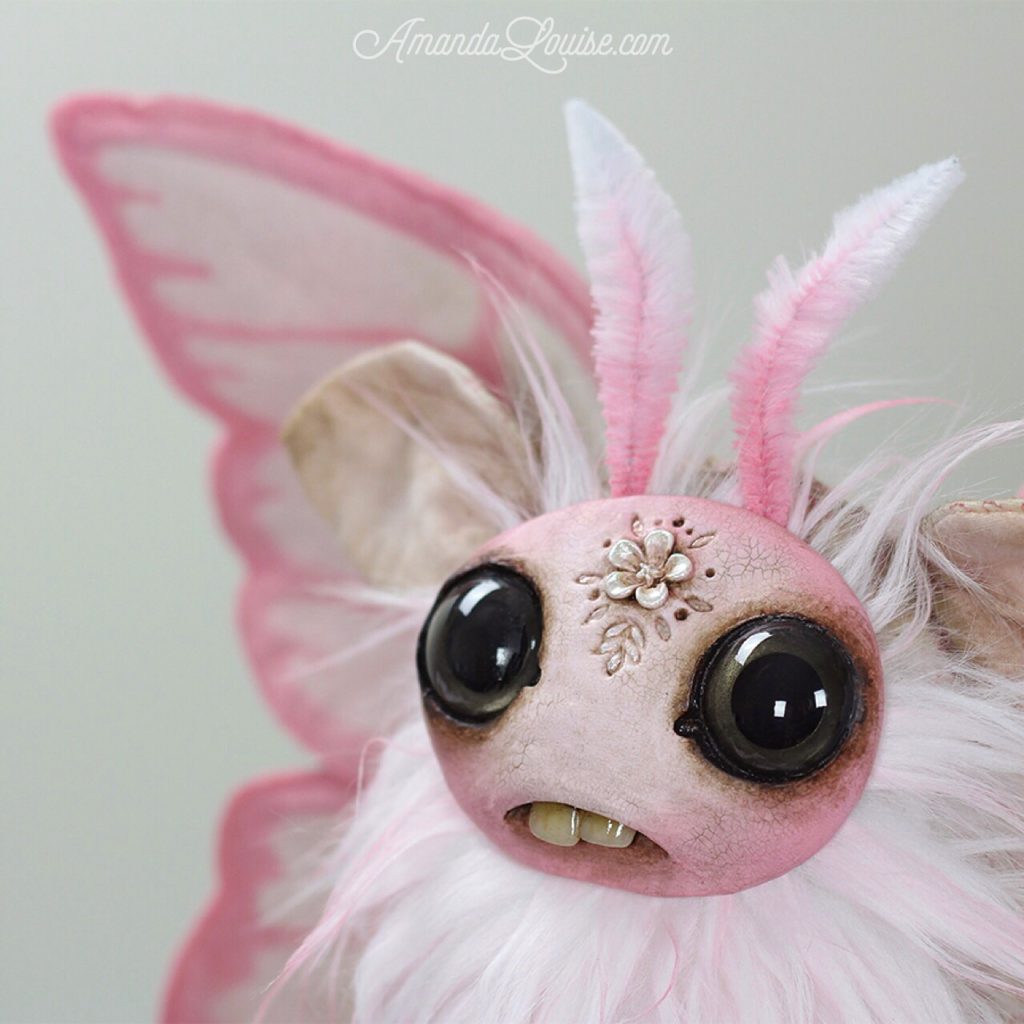 -Coming to terms with the fact that you have a lot to say about the world and finding the way to say that through your creative endeavor.
-What their creatures bring to their lives and what their lives would be like without them.
-What their online followings do for their creative process.
Chris & Amanda's Final Push will inspire you to put your head down and keep putting the work in and finding a way to let the creativity in!

Quotes from Amanda:
"It's kind of this narcissistic fear of failure and it really keeps me from doing a lot of stuff."
"In terms of creativity, for me it's drawing first and everything else after."
"It gives me a reason to share my crazy obsessions with other like-minded people who also appreciate crazy obsessions."
"You have to be a little crazy and a little silly and be willing to be a little frivolous.  I think that's really really important."
"Do whatever you can to demystify the creative process."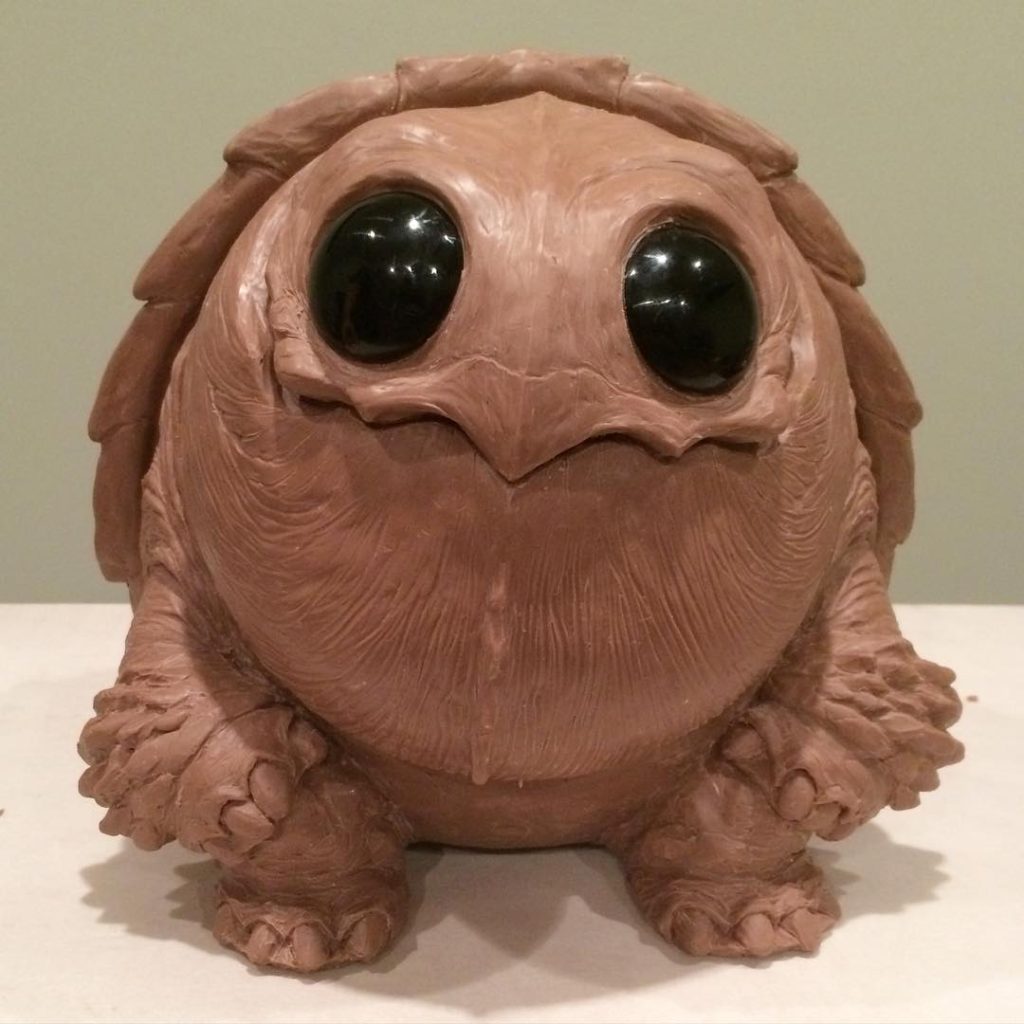 Quotes from Chris:
"The thing that holds me back the most is that there is not enough time to do all the things that I want to do."
"The way that I try to combat the futility of time is that I try to break everything down into small chunks.  Eventually all those bricks will form a wall and then you'll have a body of work.
"I don't want to be yet another contributor to the endless bucket full of commentary.  What I want to do is give people a break for a second.  To look at something that might make them smile in an otherwise dismal day.  Or just a normal day."
"Wishing got nobody anywhere.  Except for Pinocchio."
"On Friday night, where are you at?  Are you out drinking with your friends?  Or are you in your studio working on your passion, working on what's important to you?"
"Really put your head down and put the work in.  That's the only way you'll get results."
"The goal is not to end up in a place in your life.  The goal is to get better and progress until you can no longer create art."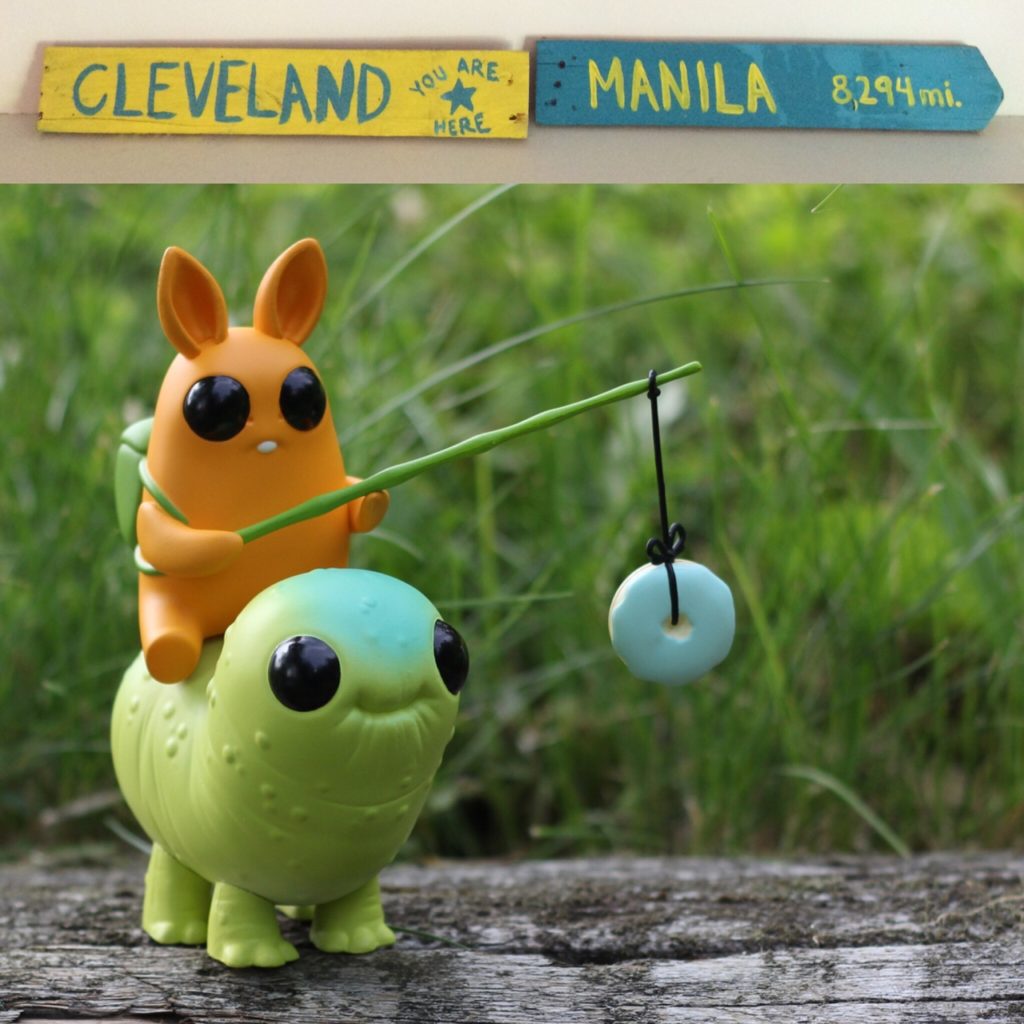 Links mentioned:
Connect with Chris:
Website / Facebook / Instagram / Tumblr / Twitter
Connect with Amanda:
Website / Facebook / Instagram / Tumblr / Twitter