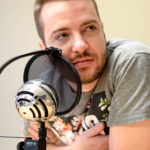 One year after the launch of Your Creative Push, Youngman looks back to the very first Introduction Episode to see what he got right and what he got wrong.
Even though it embarrasses him.  To the core.
He also looks towards the future and shares plans for the show's second year.
Take a short survey about your listening experience.  It will only take five minutes and it will go a long way in helping to make the show more helpful to you in the future!