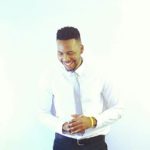 Michael Thomas is the creator and owner of Linkup215, an entertainment, fashion, culture, and artist platform, and a company based out of Philadelphia.  Aside from running his company, he is also a teacher and an author of an upcoming book, which he discusses in the episode.
In this episode, Michael discusses:
-How he and Jasmine Anderson had the vision to create Linkup215
-The importance of giving back to the community and to those less fortunate.
-Working with Philly Homeless and Sunday Breakfast.
-How he finds time to achieve all of his goals while still maintaining a job as a teacher.
-His love for writing, stemming from his father's influence and Encyclopedia Brown.
-The vision for his upcoming book, A Boy with a Dream.
-Losing his initial outline for his book and how he dealt with it.
-The importance of not dwelling on the bad things that sometimes happen, because thinking about them for too long will keep you stagnant.
-How he attempts to capture the uniqueness of each of the individuals he interviews.
-How information is readily available for the young and the old – it's just a matter of taking it.
Michael's Final Push will inspire you to go for your dreams no matter what!

Quotes:
"I find the time because I've got to make the time."
"This book brings a lot out of me."
"Something that you create, you just want more and more out of it."
"Anything can happen in a year.  That's all it takes is one year.  Your life can just turn around."
Links mentioned:
Connect with Michael:
Instagram        Linkup215: Website / Facebook / Instagram / Twitter
On the next episode:
Amanda Stalter : Website / Instagram