Tai Taeoalii is an amazing artist who uses ballpoint pen to create surreal pieces of art intended to stimulate the viewer's mind and evoke honest emotion.  Tai has recently taken his art "on the road," using the time that he is not busy creating to tour the U.S. at various art galleries, museums, and art fairs. 
In this episode, Tai discusses:
-His creative origins, doodling in class with a ballpoint pen, until selling his work on Ebay.
-How he is now 38, but only really discovered who he is and his style 6 or 7 years ago.
-How at art festivals and art fairs, you get to talk to the people buying your work and you get to get feedback from them.
-How he starts a piece with an idea, and doesn't think much from that point on until the piece is done.
-Listening to music helps him tap into his subconscious, much like doodling while on the phone.
-The difficulty he experiences in attempting to do commission work, and why he doesn't do it anymore.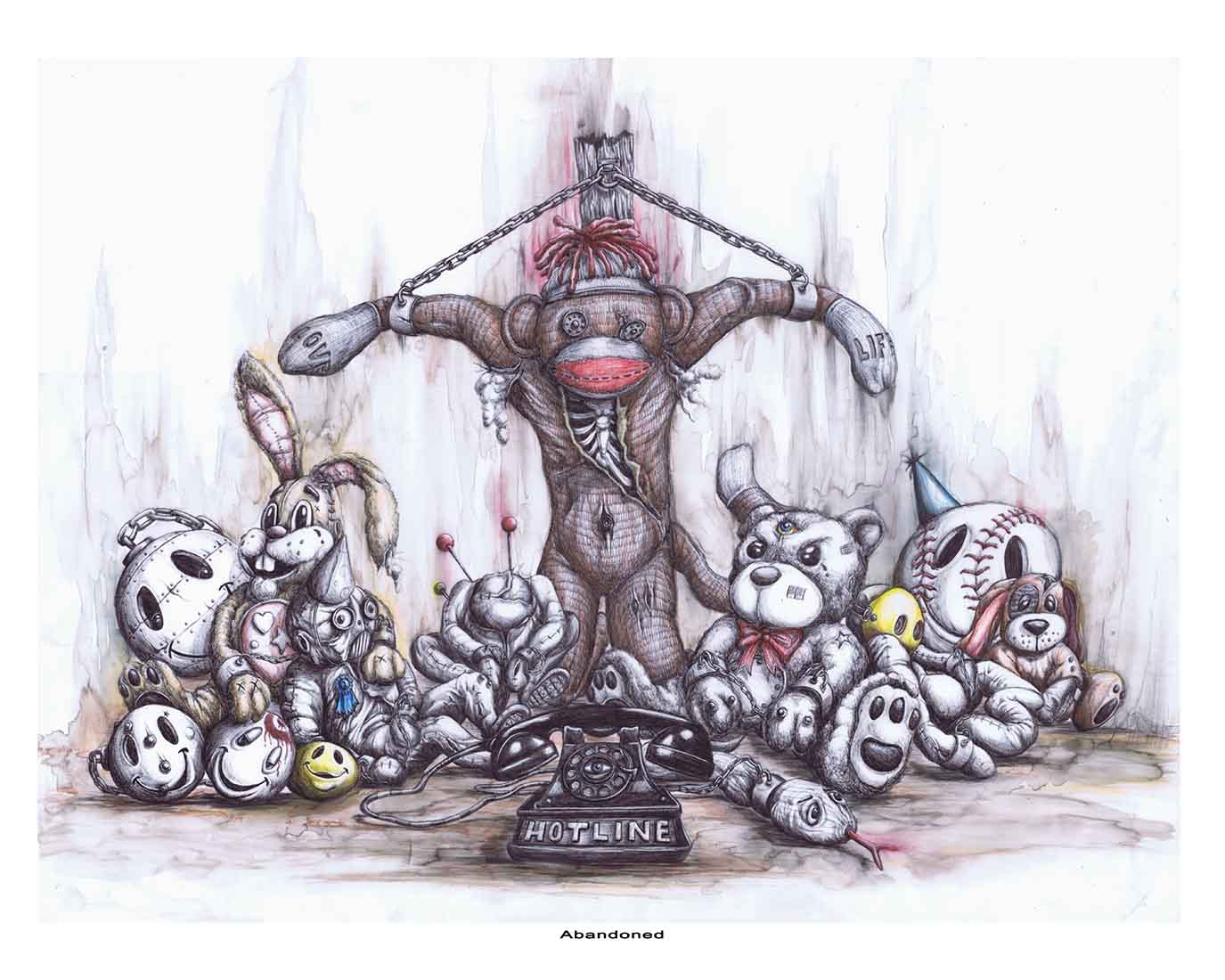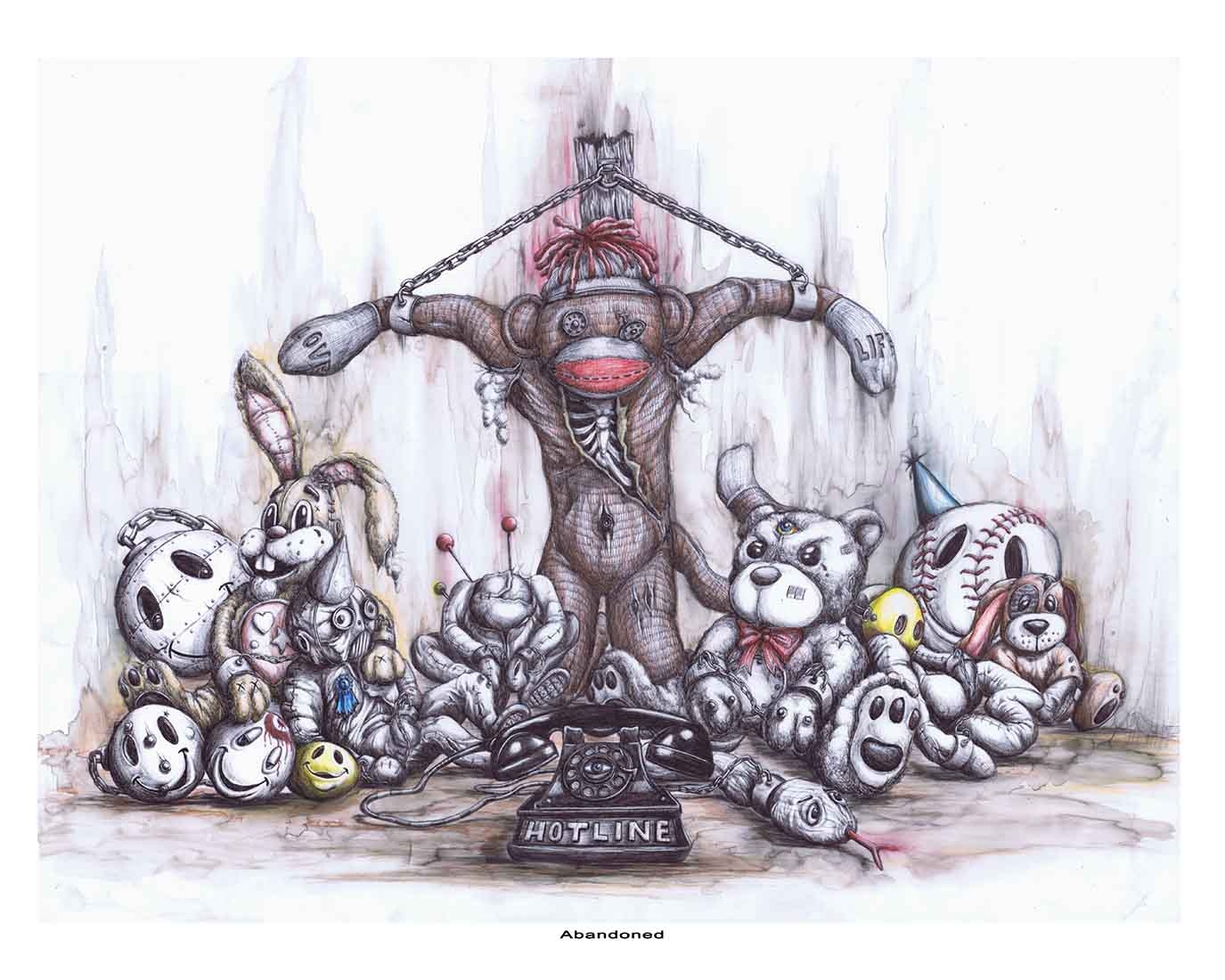 -What it is like to be an artist on the road and how it makes him a better person and a better artist.
-Why he makes his artwork affordable.
-The process of making timelapse videos of him making a piece, and how they are like an out-of-body experience.  But setting them up takes some of the spontaneity out of drawing.
-His method for writing ideas down on his phone, then being alone to flesh it out onto paper, and then shading when he is at his shows, when he is able to multi-task.
-How he obtains his Bic pens.
Tai's Final Push will inspire you to be honest, be passionate, and to work hard.


Quotes:
"I'm 38 now.  I really just discovered who I am and my style 6 or 7 years ago."
"When I create, I don't have to think at all anymore.  I can just make, and what I make works."
"That whole 10,000 hours thing is totally legit."
"What really makes the difference is the confidence."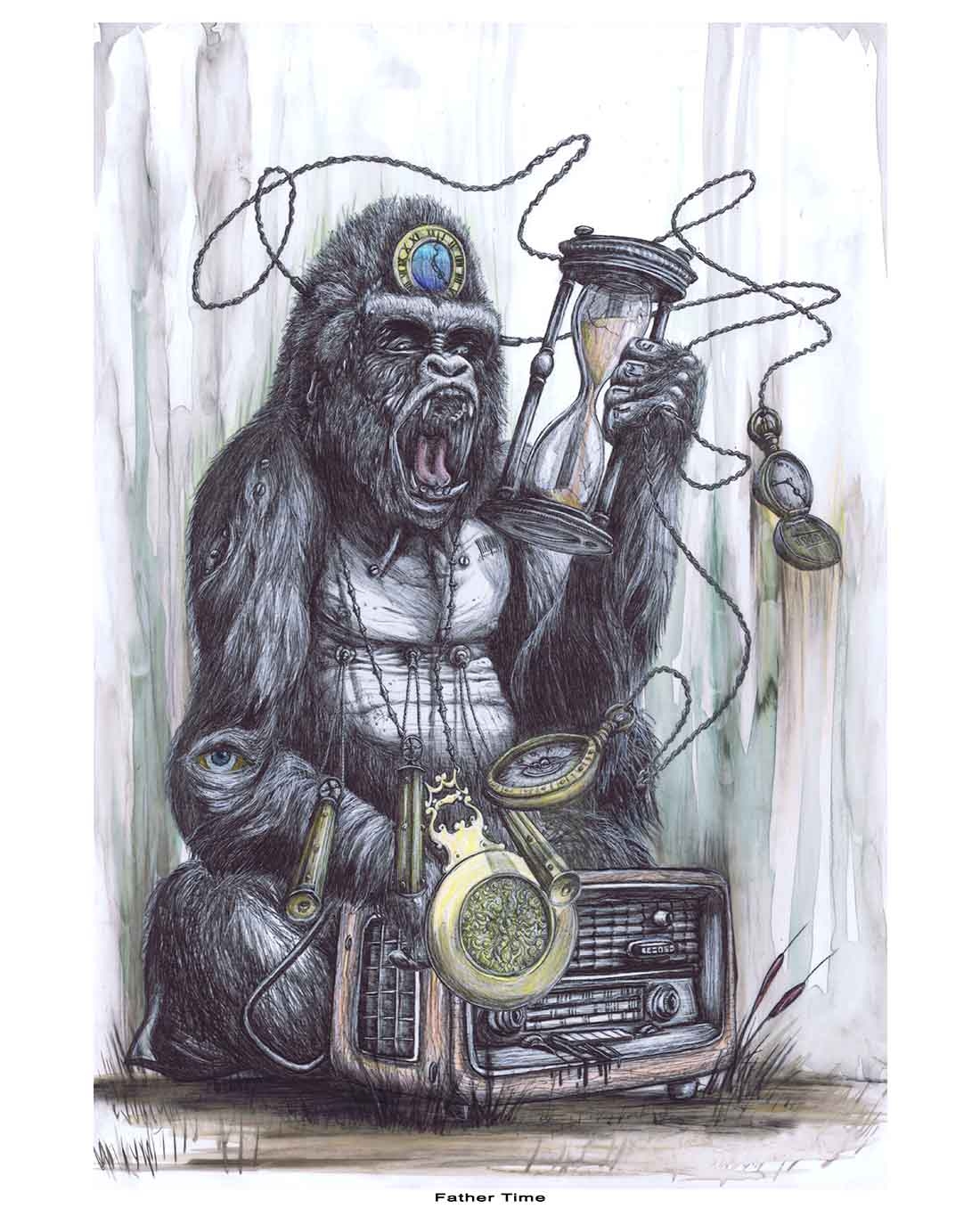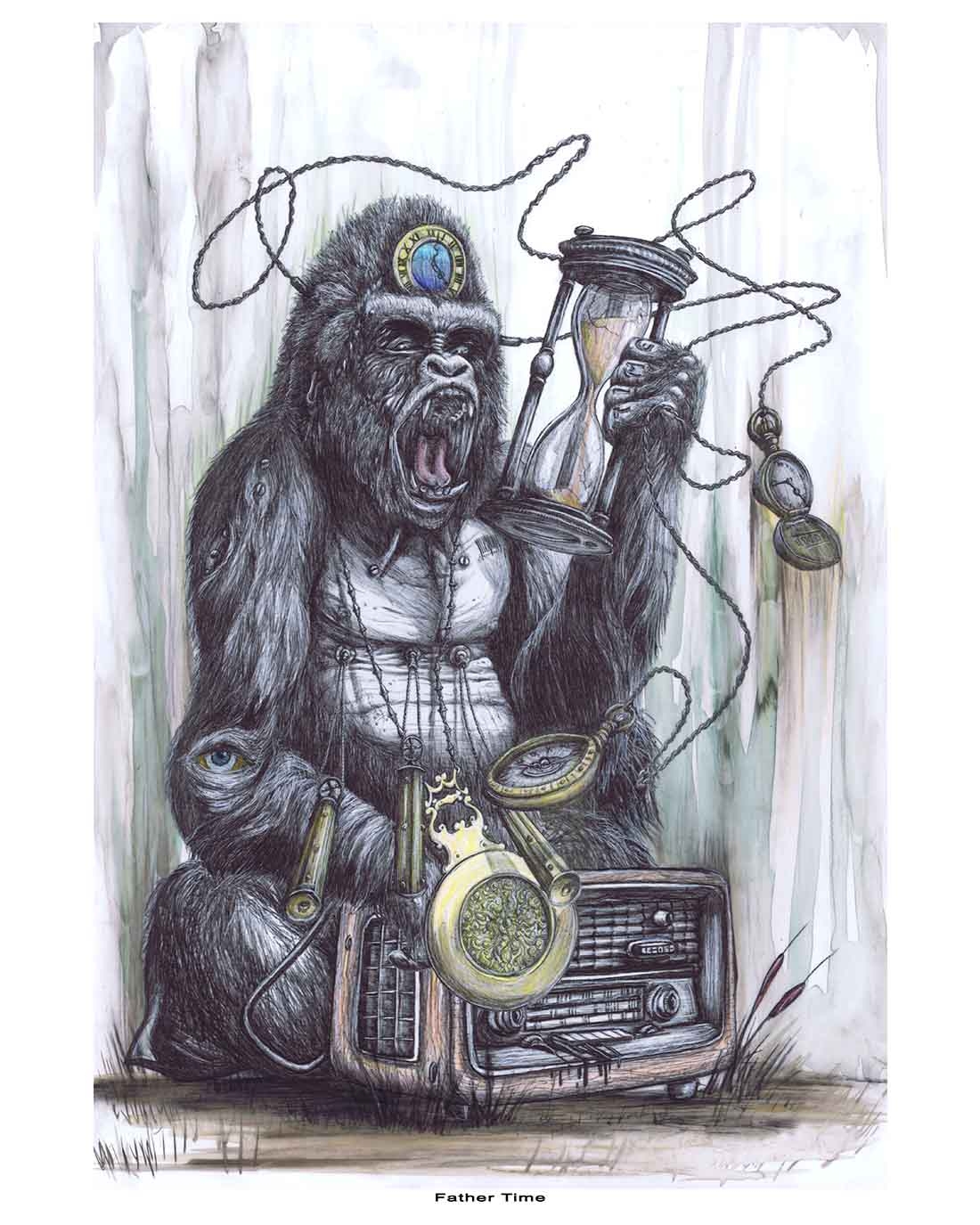 "It's like I dream while I'm awake."
"I usually experience the drawing for the first time after I'm done.  After I've put the pen down and I've signed it."
"The trick that I discovered to tap into my subconscious was music."
"There's something kinda romantic about the artwork that I create eventually fading away with time."
Links mentioned:
Timelapse from Tai's Youtube channel
The picture Tai drew during the show: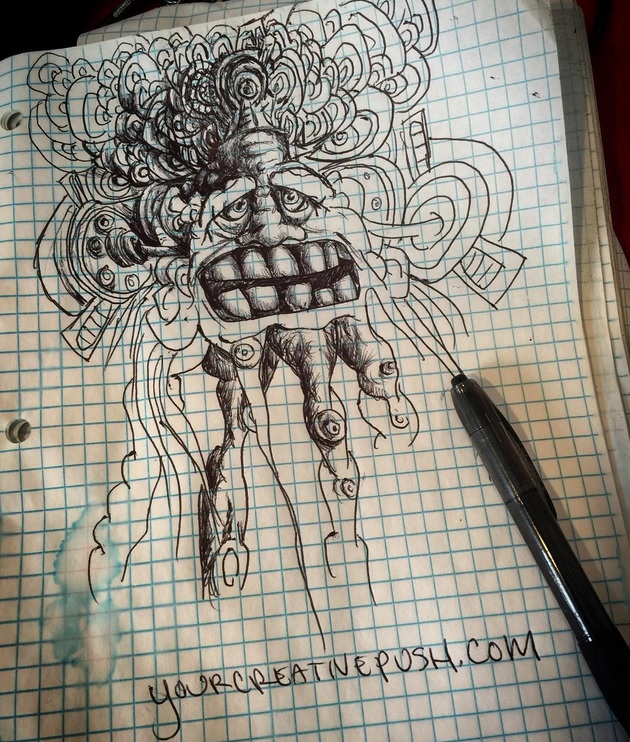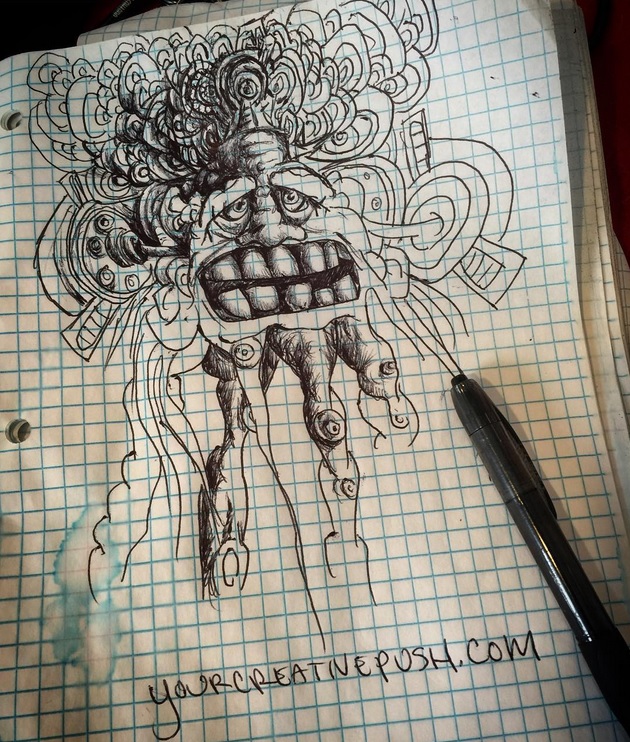 Connect with Tai:
Website / Facebook / Instagram / Twitter / Shop
On the next episode:
Christina Mrozik : Website / Instagram