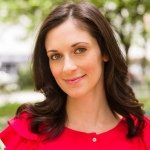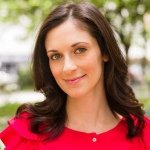 Lori Richmond is a corporate creative director turned picture book maker.  She is the author-illustrator of Pax and Blue and Bunny's Staycation, coming in 2018.  She is also the illustrator of A Hop is Up and several other picture books.
Lori is also a runner, and she documents her race training by drawing what she sees on her runs, in the same amount of time as each run via the hashtag #ViewFromMyRun.
In this episode, Lori discusses:
-How she started with her illustration and picture book making as a hobby and then slowly transitioned into making it her job.
-Her advice to not quit your job before you know that you can make money from your "side hustle" and also that you would actually enjoy doing it.
-The story of how Pax and Blue came to be.
-Being observant of the world around you and maintaining a childlike wonder.
-How and why she started running.
-How she was struck with the idea for #ViewFromMyRun
-The overwhelming positive response she got from the running community that encouraged her to continue #ViewFromMyRun.
-Getting picked up by Runner's World and making friends with running legend Hal Higdon.
-The reasons why she limits the time she spends on each image to the time she spent on her run.
-The many benefits of using a timer.
-Some of the lessons she has learned from running.
-How your creative habit doesn't have to be a daily one, because that often puts too much pressure on yourself.
-Friends Work Here and why it is valuable for her to surround herself with likeminded, driven, creative individuals.
Lori's Final Push will make you realize that the only thing holding you back from taking that first step is yourself.

Quotes:
"As artists, we need to be observers and listeners."
"It was just like a lightning-strike moment – I should paint it, but let me see if I can paint it in the same amount of time that I'm doing this run."
"I'll put it on Instagram, and Instagram will be my accountability partner."
"It was just so funny how all these things wound up coming out of this side project."
"I was noticing so many overlaps between running and making art."
"It's more of a visual journal of my runs and my training for these races.  If I leave one out because I don't like the drawing, it's almost like I'm not respecting the run."
"You are only one decision away from starting that thing that you're thinking about.  The only thing holding you back is yourself."
Links mentioned:
Connect with Lori:
On the next episode:
Dani Ives : Website / Instagram