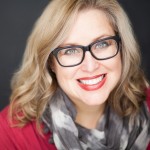 J.T. is the New York Times bestselling author of fifteen critically acclaimed novels, including What Lies Behind, When Shadows Fall, and All the Pretty Girls, and is the coauthor of the Nicholas Drummond series with #1 New York Times bestselling author Catherine Coulter.
With over a million books in print, Ellison's work has been published in twenty-five countries and thirteen languages. Her novel The Cold Room won the ITW Thriller Award for Best Paperback Original and Where All The Dead Lie was a RITA® nominee for Best Romantic Suspense. She is also the author of multiple short stories.
In this episode, J.T. discusses:
-Her time living and working in Washington D.C. and how she thought that was the path she was going to go down.
-How reading John Sanford inspired her to get back to her own writing and to give it a shot.
-The memory of sitting down to write after eight years of not writing.
-Her advice for people who have had a long hiatus from their writing or art, to just do it.
-For people who have full-time gigs, to find an hour of time to put towards their calling.
-How people know how to budget their money to save up for a vacation, but they don't think of their time with creativity the same way.
-How her thesis advisor told her she "wasn't good enough" to get published, and how that voice remained in her head for years (and still does).
-Her advice for anyone who has received negative feedback and can't get that voice out of their head.
-The importance of having a critique group or some friends or colleagues that will give you honest feedback without tearing you down.
-One of her hardest times creatively, when she actually thought she was going to quit, and how "The Artist's Way" brought her out of it and realized that she needed to pivot and write something different.
-How you should not leave behind "half-eaten sandwiches," or half-finished stories.
-How it is important to be honest and explain to loved ones why you need to spend time doing your creative passion and what it brings to your life.
J.T.'s Final Push will inspire you to approach your creativity with reckless abandon!

Quotes:
"I think everybody goes to D.C. thinking they're going to change the world."
"I sat down and I started to write.  I wrote a paragraph, hit period, and I started to cry.  Because that was it.  I had come home."
"Something was wrong.  I was good at what I did but I hated every minute of it.  I hated getting up in the morning.  I hated going to work.  I hated going to sleep at night because then I had to get up and do it the next day.  If you are feeling that, you need to step away.  Life is just too short to be miserable in your work and in what you do."
"Writing is not easy.  It is not an easy path.  There are a lot of obstacles in the way, but any creative outlet whether you're a writer, a painter, or a poet… you have to just do it."
"You can find an hour to do anything."
"Fifteen minutes a day, write 250 words.  You will have a novel by the end of the year.  It's totally doable."
"That's why I didn't write for eight years.  Because somebody told me I wasn't good enough."
"If you can understand why a story is appealing on a broad level, you can fix your own."
"Voice can't be taught.  Voice is something unique to every writer.  And Voice is something that comes when you trust yourself."
"Learn how to structure and build a story and then let yourself go.  The voice will come."
"A bad day writing is better than a good day doing anything else."
"The problem with being a writer is that it takes a lot of introspection."
"All creatives are selfish.  And you have to be selfish and you have to be able to respect your time."
"It's very threatening for the spouse or parent of a creative person to see you finding satisfaction in something that's not them."
Links mentioned:
"No One Knows" by J.T. Ellison
"The Artist's Way" by Julia Cameron
Connect with J.T.:
Website / Facebook / Instagram / Twitter
On the next episode:
Amanda Giacomini : Website / Instagram