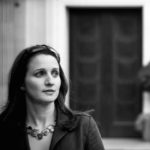 Joanna Penn is an award-nominated, New York Times and USA Today bestselling thriller author who has written 23 books and sold over 500,000 books in 84 countries and 5 languages.  She is an independent (indie) author who also runs a small press, Curl Up Press, with her husband.
She also writes non-fiction for authors and is the creator of The Creative Penn, which offers information and inspiration on writing, self-publishing, book marketing and how to make a living with your writing through articles, podcast episodes, videos, books and courses.
In this episode, Joanna discusses:
-How she felt spiritually empty and creatively dead from her job, yet stuck in the "golden handcuffs" of a job that pays the bills.
-The importance of taking action after you have determined what you want out of life.
-Determining the things that you are going to give up in order to achieve your dreams.
-The experience of writing her first book.
-How she used to think that the only thing worth writing was something that would win an award.
-Doing NaNoWriMo for the first time and how it changed her life.
-Her take on getting ideas.
-Her advice for anyone who is considering doing NaNoWriMo.
-How something good can come out of a writing challenge, even if you fall short of your initial goal.
-Being able to meet other people who are doing NaNoWriMo.
-Some of the struggles she initially had with dictation and her advice for writers who want to try it.
-How your first draft is like producing a block of marble, and the later drafts allow you to chisel away at it to make a sculpture.
-Self-censorship and fear of judgment.
Joanna's Final Push will make you realize how much time you might have wasted and get moving in order to achieve your dreams!

Quotes:
"If you set your mind to it and then take action, you can live the life of your dreams."
"There are lots of ways to get information and ideas.  You just have to tune into the things that are most interesting to you."
"The temptation for creative people is to do those practical things.  It's much easier to maintain your website or blog or do social media than it is to sit down and do something new."
"Take that creative push and go create!  Make the time and do it because you can absolutely change your life."
Links mentioned:
On Writing My First Novel — The Creative Penn
Connect with Joanna:
Website / The Creative Penn / Books / Facebook / Instagram / Twitter
On the next episode:
Carrie Waller : Website / Instagram