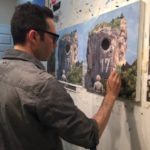 Scott Listfield is known for his paintings featuring a lone exploratory astronaut lost in a landscape cluttered with pop culture icons, corporate logos, and tongue-in-cheek science fiction references. Scott grew up in Boston, MA and studied art at Dartmouth College. After some time spent living abroad, Scott returned to America and, shortly before the real life, non-movie version of the year 2001, began painting astronauts and, sometimes, dinosaurs.
Scott has been profiled in Juxtapoz, Wired Magazine, the Boston Globe, New American Paintings, and on at least one local television station. He has exhibited his work in Los Angeles, London, Chicago, New York, San Francisco, Miami, Montreal, Boston, just to name a few.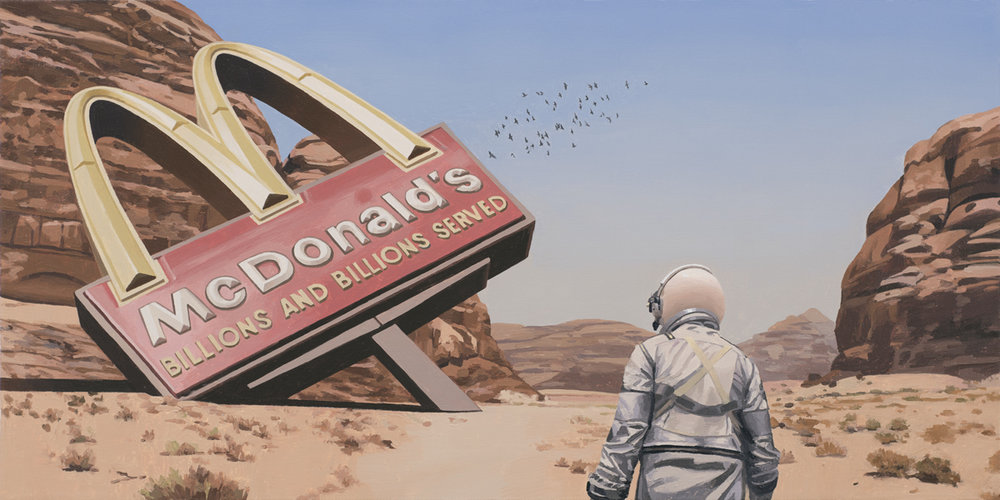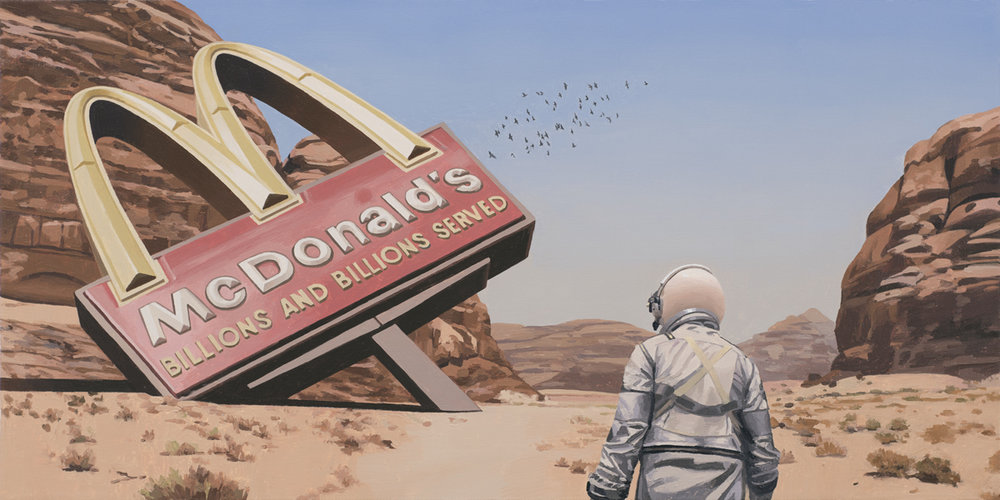 In this episode, Scott discusses:
-How he wanted to be an astronaut as a child, and how that would later (greatly) influence his art.
-High school art class, and how it took him some time to realize that college art classes could be similar.
-The experience of travelling abroad and not feeling at home, and how that feeling remained with him after he returned to America.
-Watching Stanley Kubrick's 2001: A Space Odyssey and how that influenced him to use an astronaut as his protagonist.
-How he could have never expected the astronaut paintings to last as his subject matter for so long.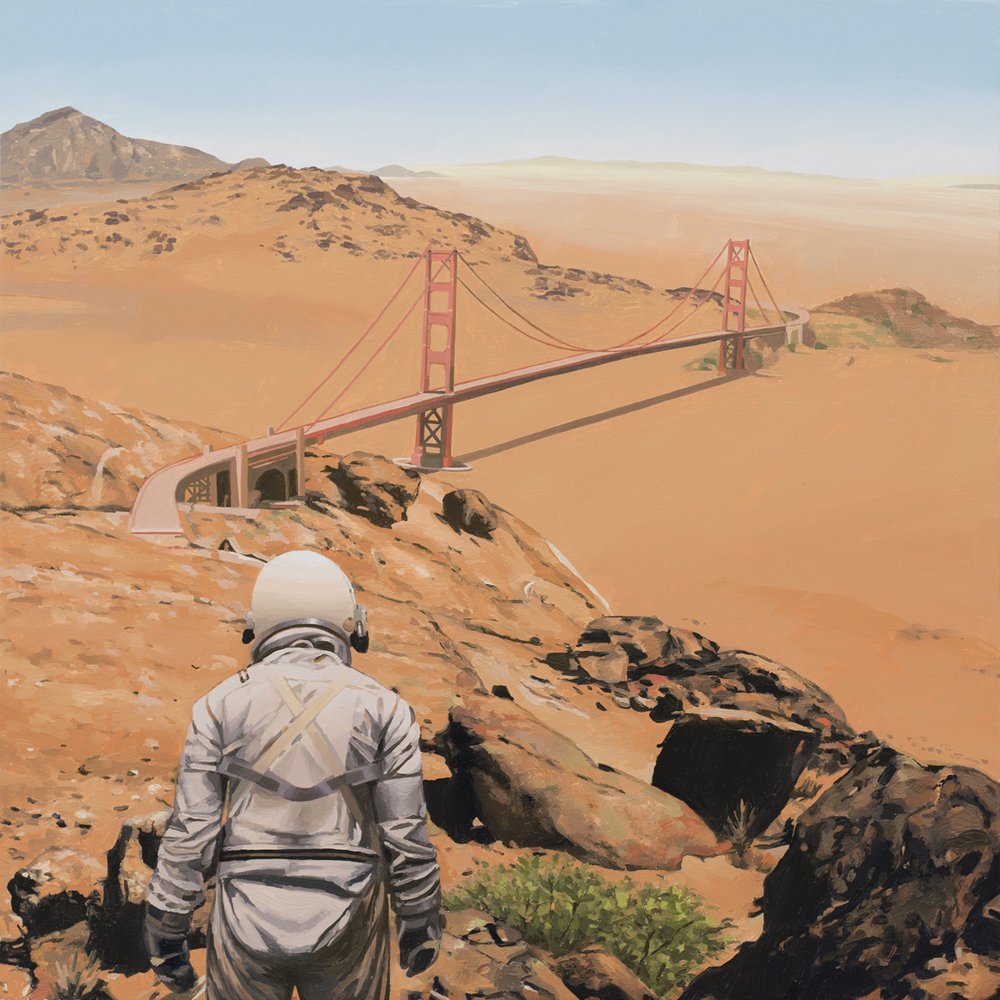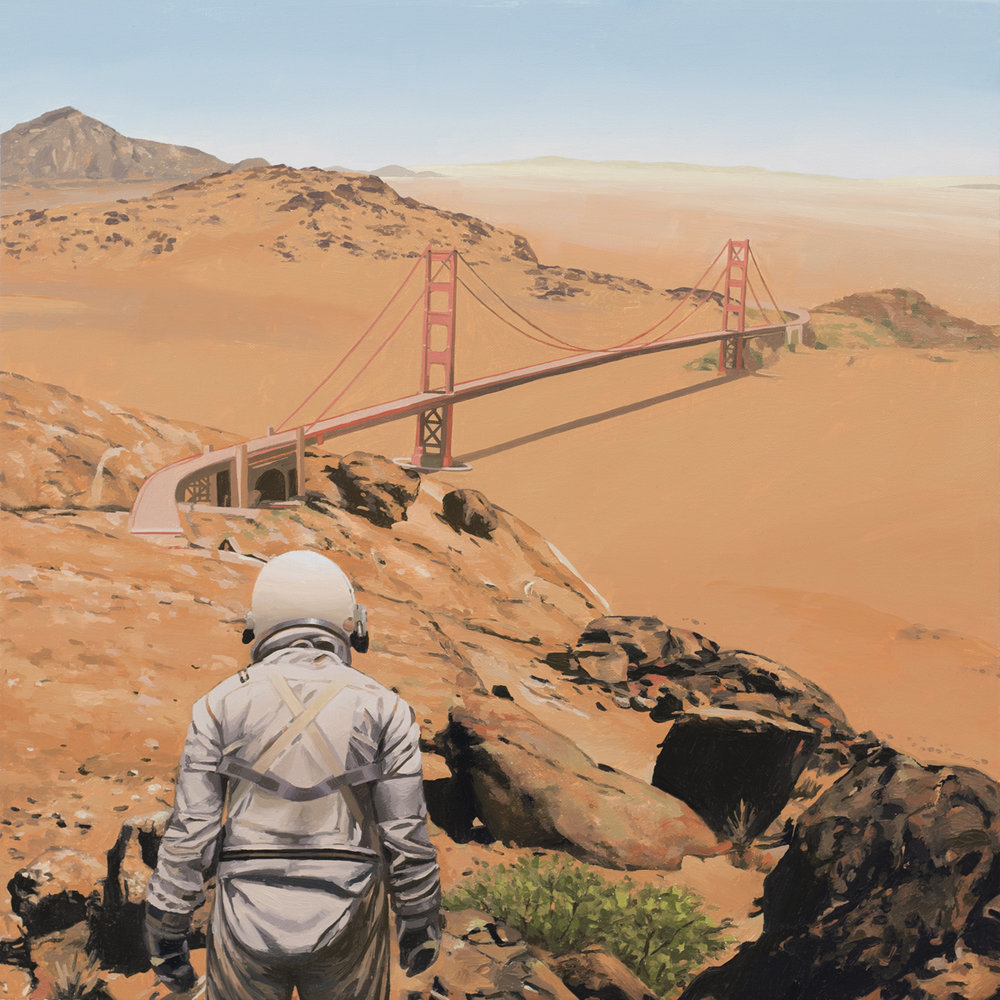 -How and when inspiration strikes him.
-The obligation that he sometimes feels to cover current political issues.
-The importance of getting out of your everyday routine if you are lacking inspiration.
-His daily struggle of not having enough time in the day to do everything he wants to do.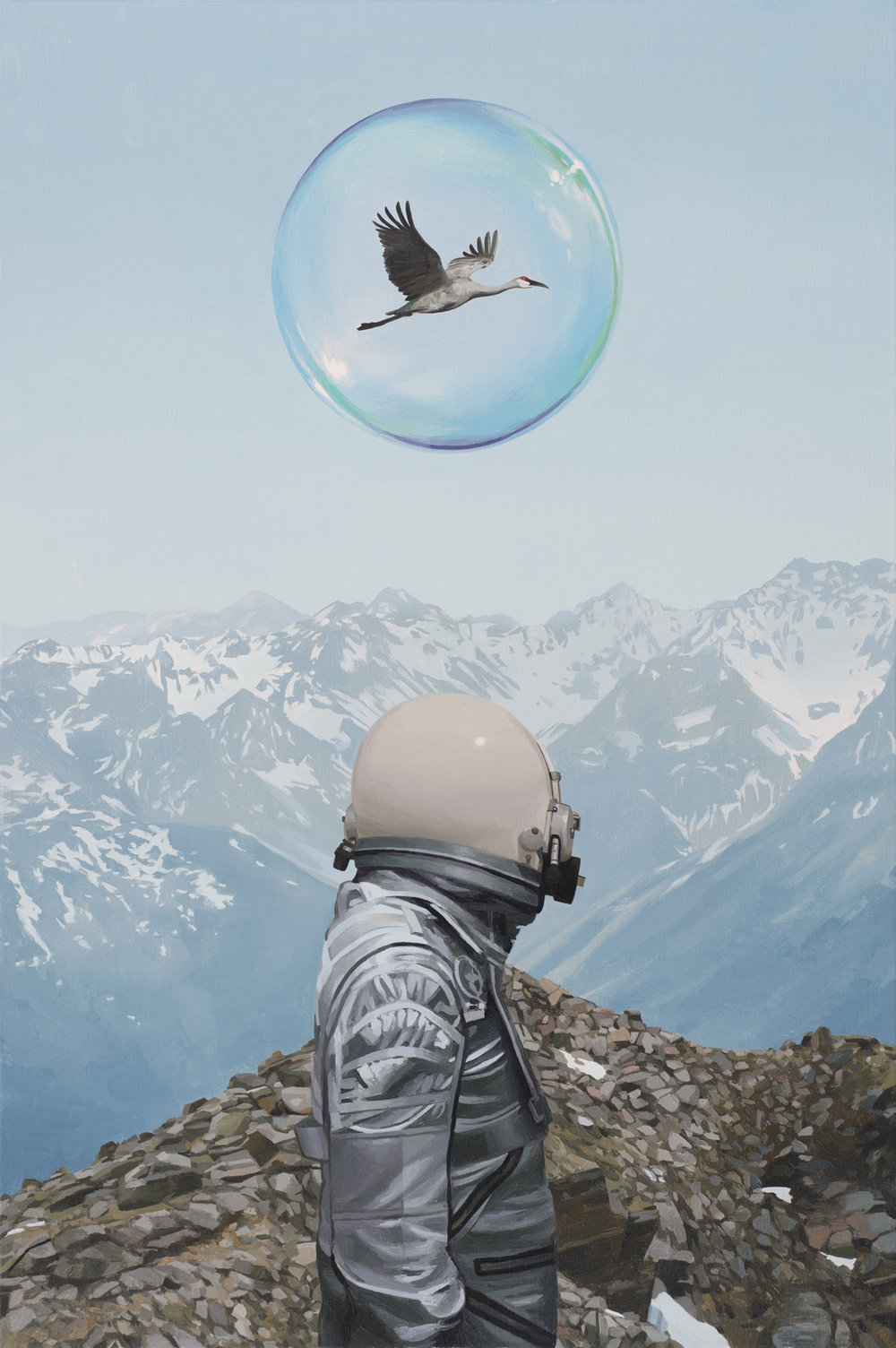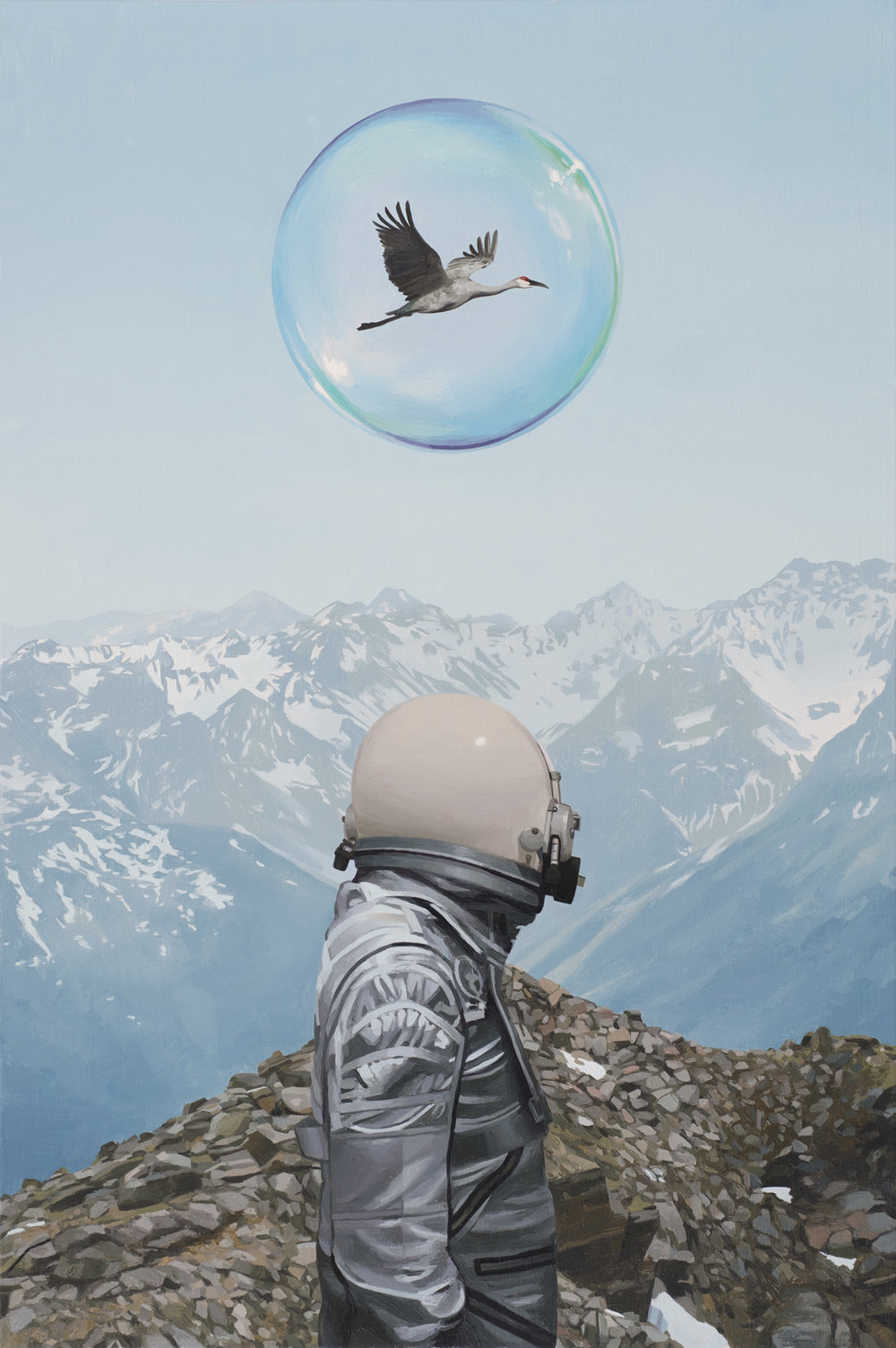 -How he was nervous about running out of ideas once he became a full time artist (but found the opposite to be true).
-His advice for balancing a full-time job with your own personal artwork.
-Building a routine out of your creative passion.
-The amazing tool of the internet and social media.
Scott's Final Push will remind you to get back to the FUN you had when you first explored your creative passion!


Quotes:
"I felt like I had been tossed into the deep end of American pop culture and I didn't feel at home or comfortable."
"There's this idea of artistic inspiration.  The artist is usually wearing a beret with a pipe in their hands, staring at a blank canvas, saying 'Aha!'  And that is never the case for me."
Connect with Scott:
Website / Facebook / Instagram / Twitter / Tumblr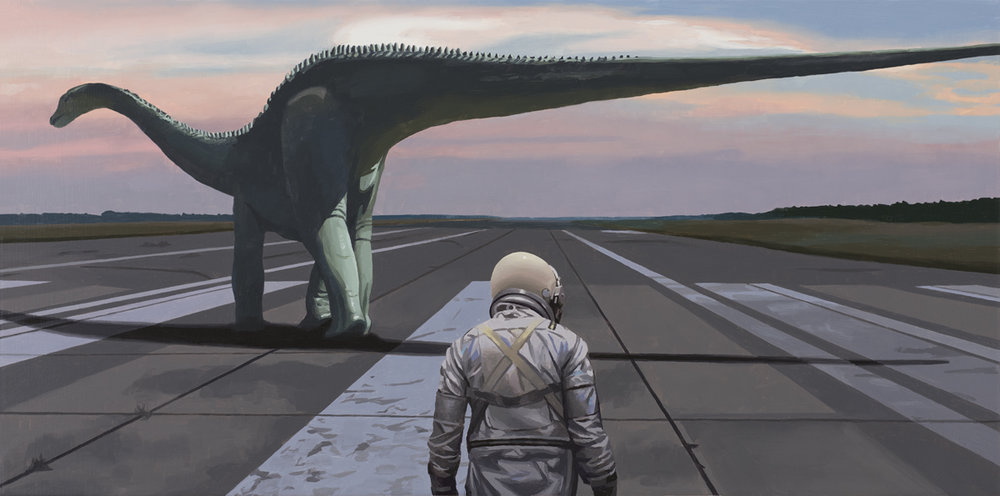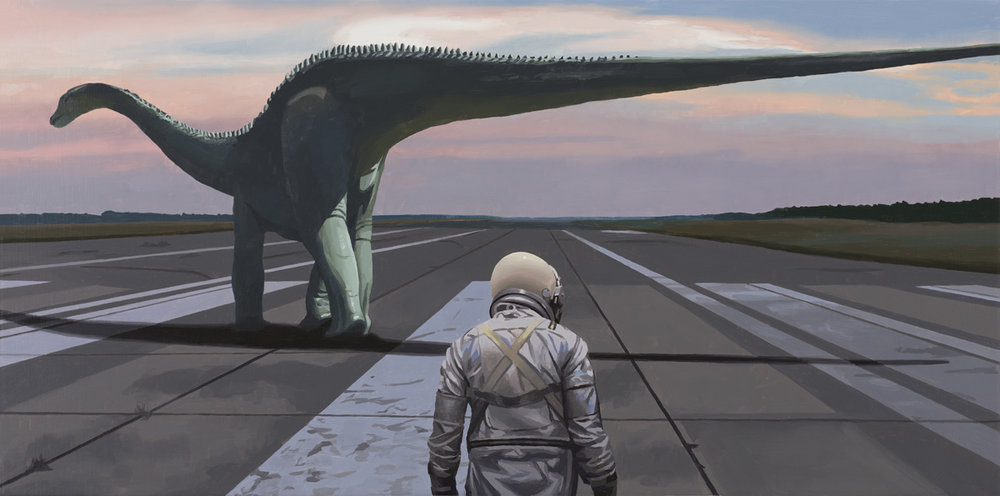 On the next episode:
Bill Logan : Website