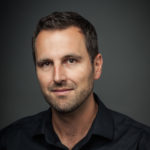 Todd Henry teaches leaders and organizations how to establish practices that lead to everyday brilliance. He is the author of four books (The Accidental Creative, Die Empty, Louder Than Words, and Herding Tigers) which have been translated into more than a dozen languages, and he speaks and consults across dozens of industries on creativity, leadership, and passion for work.
Todd is also the host of The Accidental Creative Podcast, which has delivered weekly tips and ideas for staying prolific, brilliant, and healthy since 2005.
In this episode, Todd discusses:
-How the pressure to be creative all day at our jobs can wear and tear at us.
-His discovery in The Accidental Creative that successful people all share many of the same habits and qualities.
-His FRESH method for finding and solving your problems quickly, and managing your relationships, energy, stimuli, and hours.
-The importance of saying "no" to things that you know will drain your energy from the more important things that you intend to create.
-The power of secret work and private victories.
-His advice for people who are starting to consider turning their side hustle into their "main" hustle.
-His new book, Herding Tigers.
Todd's Final Push will remind you that the work that you do matters and the way that you bring yourself to your work matters!

Quotes:
"We're not wired to produce creatively like machines."
"Which of these good things in my life needs to go away so that something better can be born?"
"What do I need to prune from my life so that I have the energy I need to be able to focus on the more important stuff that I'm tasked with?"
"Cover bands don't change the world.  You have to find your own unique voice if you want to thrive."
Links mentioned:
Herding Tigers: Be the Leader That Creative People Need by Todd Henry
The Accidental Creative Podcast
Connect with Todd:
Website / Books / Facebook / Twitter / Podcast
On the next episode:
Paul Adshead : Website / Instagram