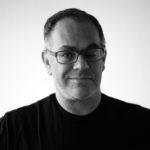 Jeff Leisawitz is an award-winning musician/producer, a critically acclaimed author and internationally distributed filmmaker who has devoted his life to creativity.  He burns with a mission — to inspire writers, artists, musicians, filmmakers, entrepreneurs (and everyone else) to amp up their creativity, heal their hearts and shine in the world.
Not F*ing Around: The No Bullsh*t Guide for Getting Your Creative Dreams Off the Ground is Jeff's first book.
In this episode, Jeff discusses:
-His early interest in music, photography, and writing.
-The importance of focus when you have many creative impulses.
-NLP and how it can aid creative people.
-How creativity is a way for us to be seen, expressed and healed.
-How to get past your inner critic.
-Seeing your art as ephemeral and being willing to destroy it.
-How the movie, Patterson inspired him to take up the daily practice of writing a poem.
-The notion of building up resiliency to rejection.
-The lessons that he learned from improve comedy such as "Yes, and…."
-His advice for people to shift from the fucking around mindset to the not fucking around mindset.
Jeff's Final Push will inspire you to create a habit, even if it is just five minutes a day.
Quotes:
"If you don't focus on something, you're never going to get very far in anything."
"Creativity is a way for us to be seen, expressed and healed in our lives."
"The inner critic is the super villain of the creative self."
"If you're going to step out into the world as any kind of artist, you will be rejected most of the time.  And that's okay.  The trick is to remember that you are not your creation."
Links mentioned:
Not F*ing Around: The No Bullsh*t Guide for Getting Your Creative Dreams Off the Ground by Jeff Leisawitz
What I learned from 100 days of rejection | Jia Jiang's TED Talk
Connect with Jeff:
Website / Book / Facebook / Instagram / Twitter
On the next episode:
Jennie Nash : Website / Author Accelerator